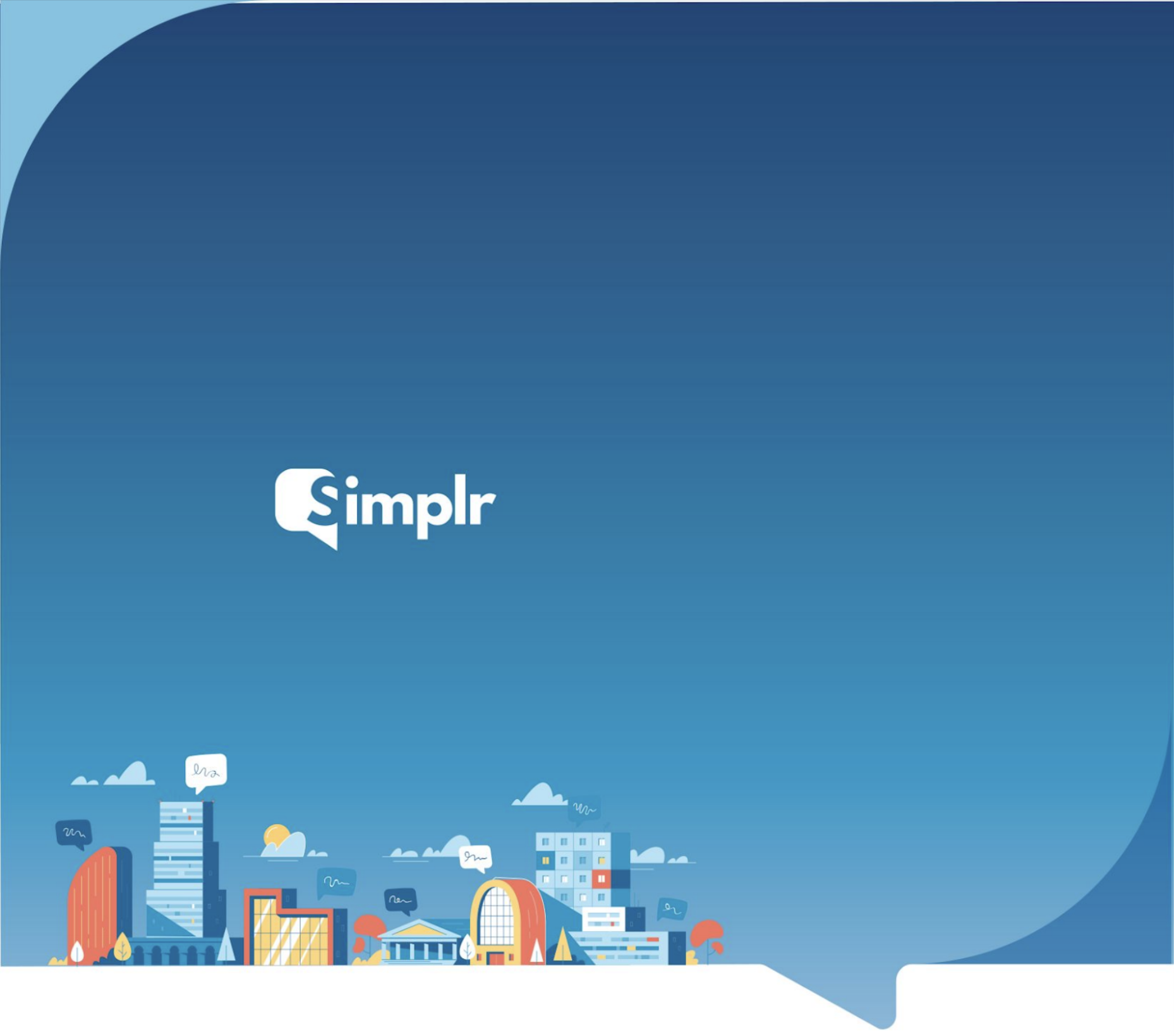 A note from Eng: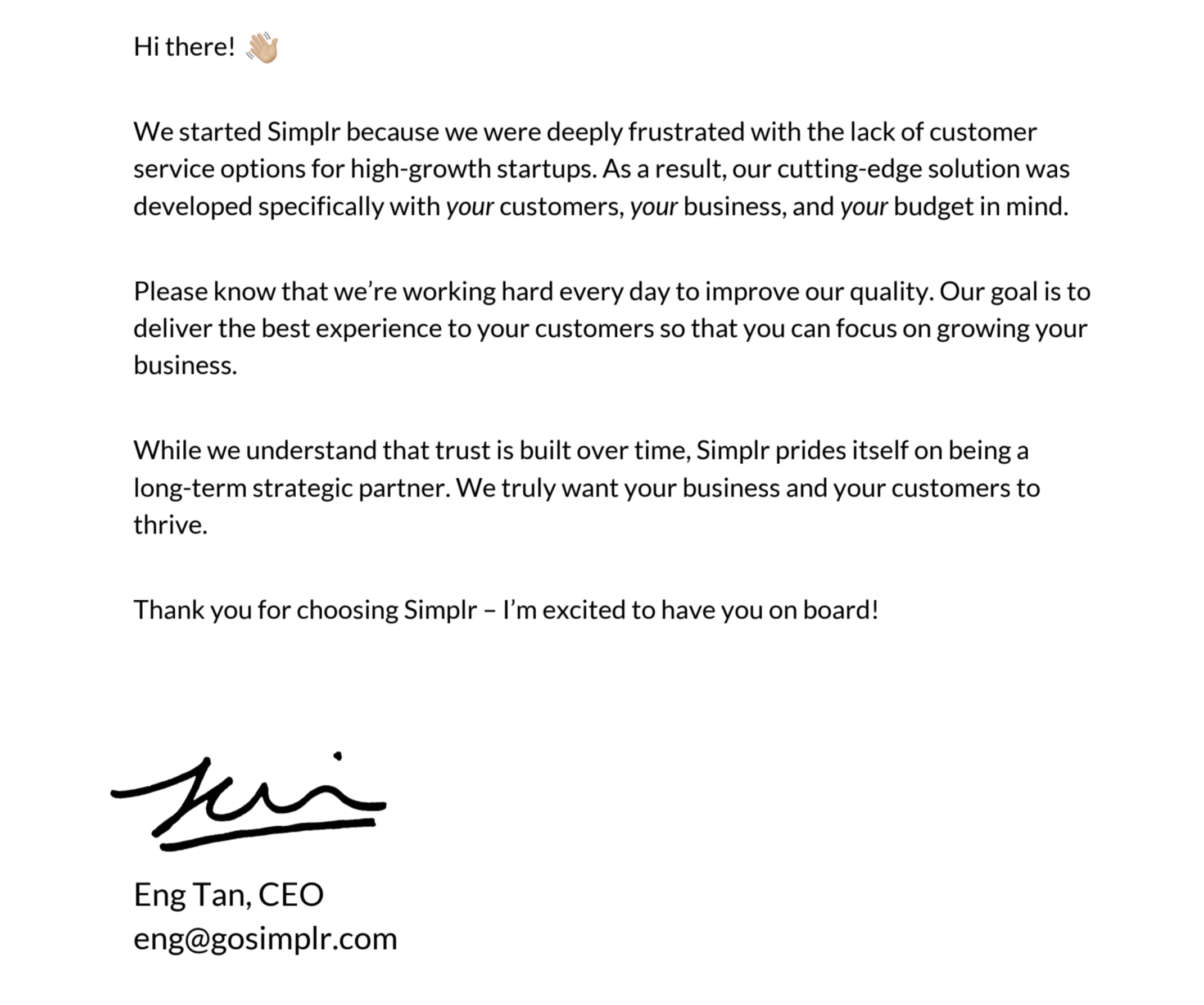 Congratulations and welcome to the Simplr family!

We are so excited to partner with you and look forward to learning more about your business!
Simplr provides e-commerce companies with top-notch, U.S.-based customer service that's scalable and affordable. In a 24/7 connected world, Simplr lets e-commerce startups design an outsourced and on-demand customer service solution that meets the needs of their business. Simplr delivers maximum flexibility with no contracts and the ability to ramp up or down depending on volume.
Simplr was incubated and funded by Asurion, a global leader in customer service with over 300 million customers and shares Asurion's legacy of excellence in customer experiences. Where enterprise-level solutions are costly and restrictive, Simplr can provide world-class customer support tailored specifically to the needs (and budgets) of high-growth startups.

Benefits of Simplr

Affordable. Simplr has cracked the code on customer service solutions that are US-based, effective but also affordable without requiring huge volume and offshore call centers.
Scalable. Working with budget-conscious companies, Simplr offers a pay for what you use model, giving businesses the flexibility they need to scale up or down at a moment's notice.
Efficient. Adding more full-time customer support staff can add unnecessary costs and businesses can incur unused time; the on-demand resource model used by Simplr creates efficiencies and saves time and money.
Quick Start. Simplr can on-board in a matter of hours, as opposed to weeks and months, and jump in to solve your customer service problems fast and effectively.
Visibility. Each Simplr partner gets access to a customized dashboard to see the number of resolutions, first response time and star ratings in addition to all tickets that Simplr responds to in your ticketing system.
No Risk. Simplr's service can be started and stopped at any time - we want to design a program that works for you and our team will make adjustments to ensure we are delivering. If the service is no longer needed, there's no long term commitment required.