After logging in to Zendesk Support, navigate​ ​to​ ​Settings​ ​→​ ​API → OAuth Clients, and then click the plus sign in the top right.

Fill in the following information:


| | |
| --- | --- |
| Client Name: | Simplr |
| | |
| Description: | Simplr Integration |
| | |
| Company: | Simplr |
| | |
| Unique Identifier: | simplr (lowercase) |
| | |
| Redirect URLs: | https://app.gosimplr.com/api/v1/zendesk/finish_auth |
| | |

Click Save, and copy and paste the generated OAuth Secret token in a safe place for later use. Click Save again after this.
Next, navigate to Settings → People → agents, and click on the agent that you would like Simplr to use. Copy the agent ID that appears in the URL (See screenshot below) and save it in the same location that you saved the Secret token in step 3.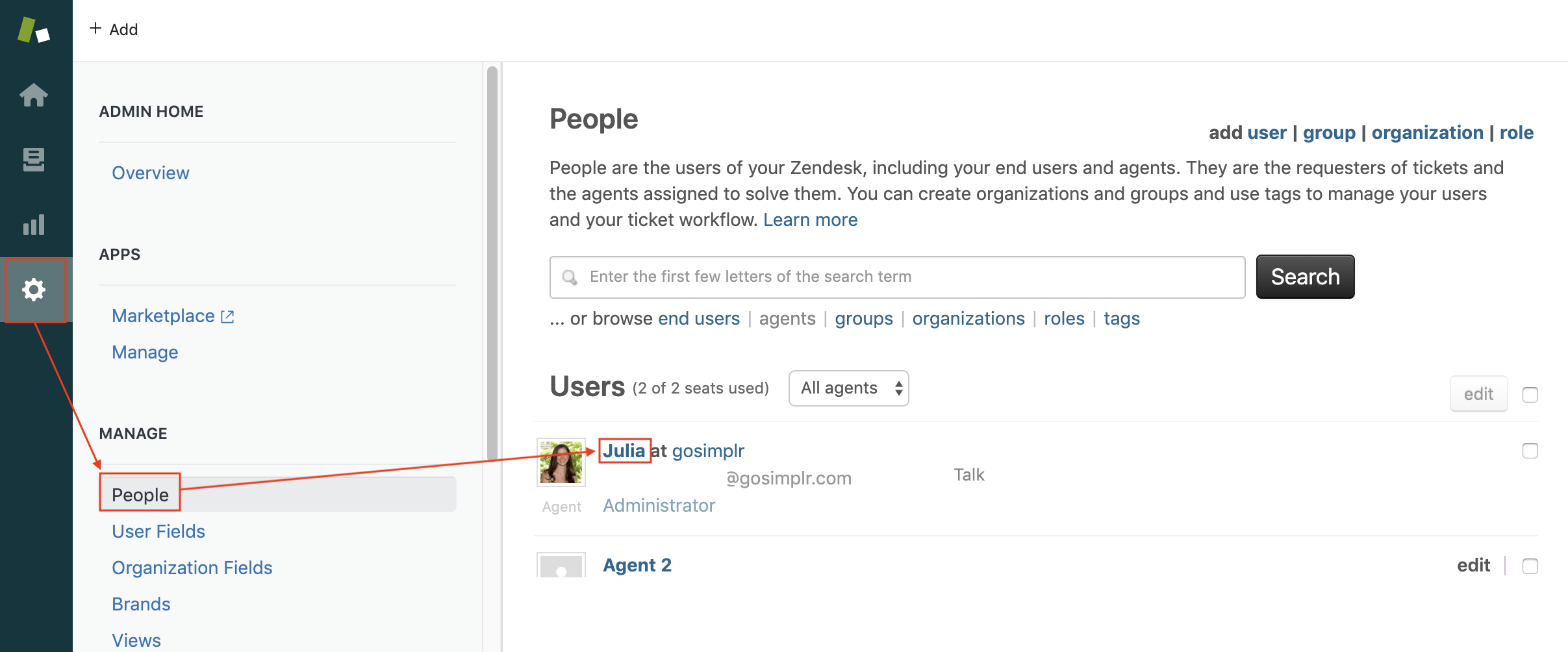 5. Log into Simplr using this link. Click Settings after you have logged in.
6. Scroll until you see the Zendesk bubble, and click Update in it.
7. Fill in the following information (part of which was gathered in steps 3 and 4). Then click Install and complete the prompts that follow on Zendesk's end.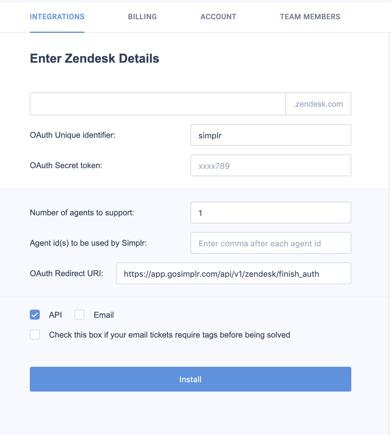 Note: If you would like Simplr to start at a time later than when you integrate, please go to Settings → Triggers → Scroll down until you see the trigger Simplr Universal Ticket Trigger for simplr and deactivate it through the three dots on the left.

Reactivate this trigger when you are ready for Simplr to begin