Providing historical emails for Simplr is a breeze! We use it to better understand how you communicate with your customers. There are a few steps to follow, outlined below:

Download your email history from Gmail
Getting your email history (or the history of any Google product) is easy and straightforward. Visit this link to watch the steps below as a video.
[Note: This process must be completed from a desktop or laptop computer.]
1. Navigate to myaccount.google.com and verify you are logged in to the correct account (you can do this by clicking the circular icon in the top-right corner of the screen.
Select "Control your content" from the "Personal info & privacy" box.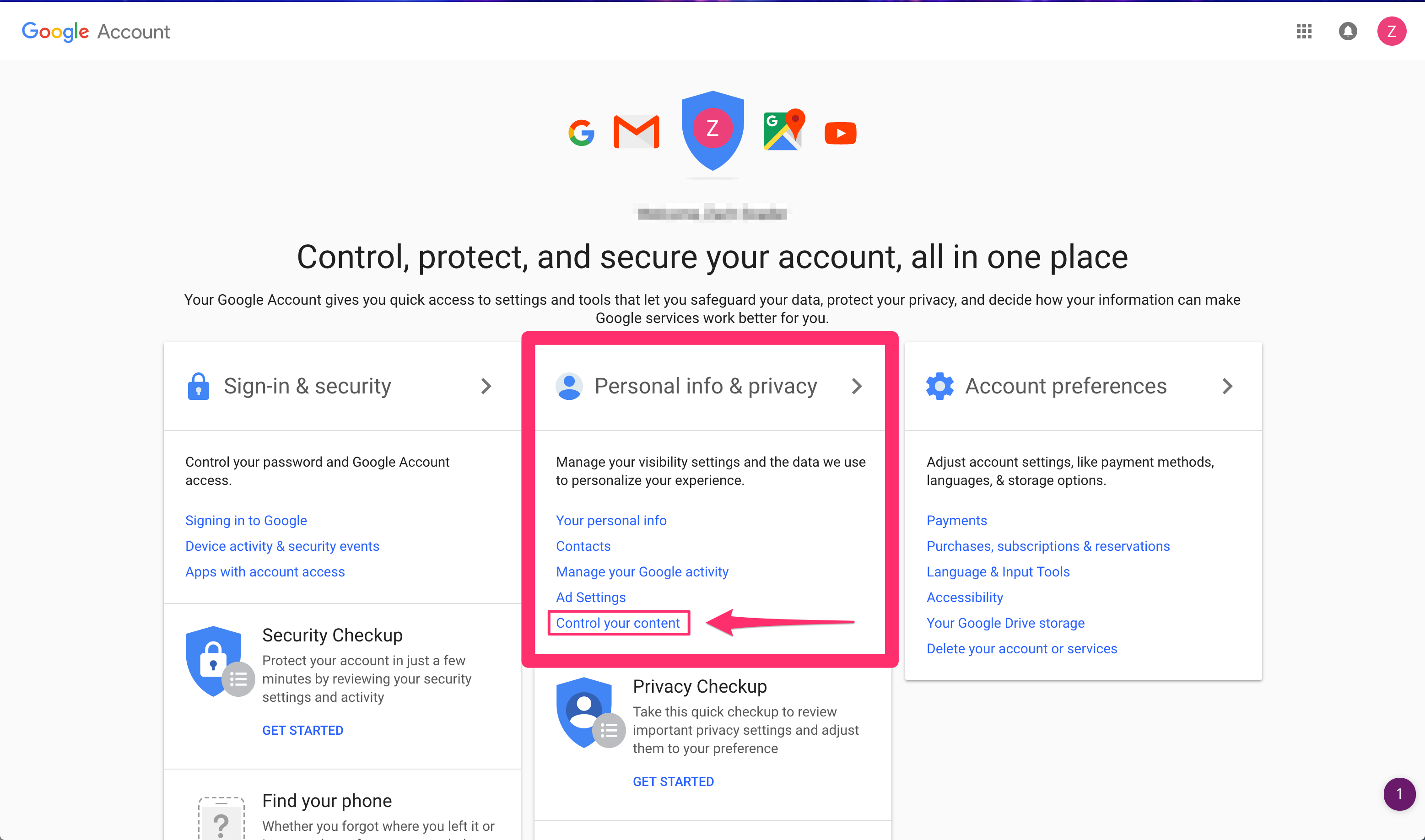 2. In the following screen, you'll see an option to download your data.
Click "Create Archive".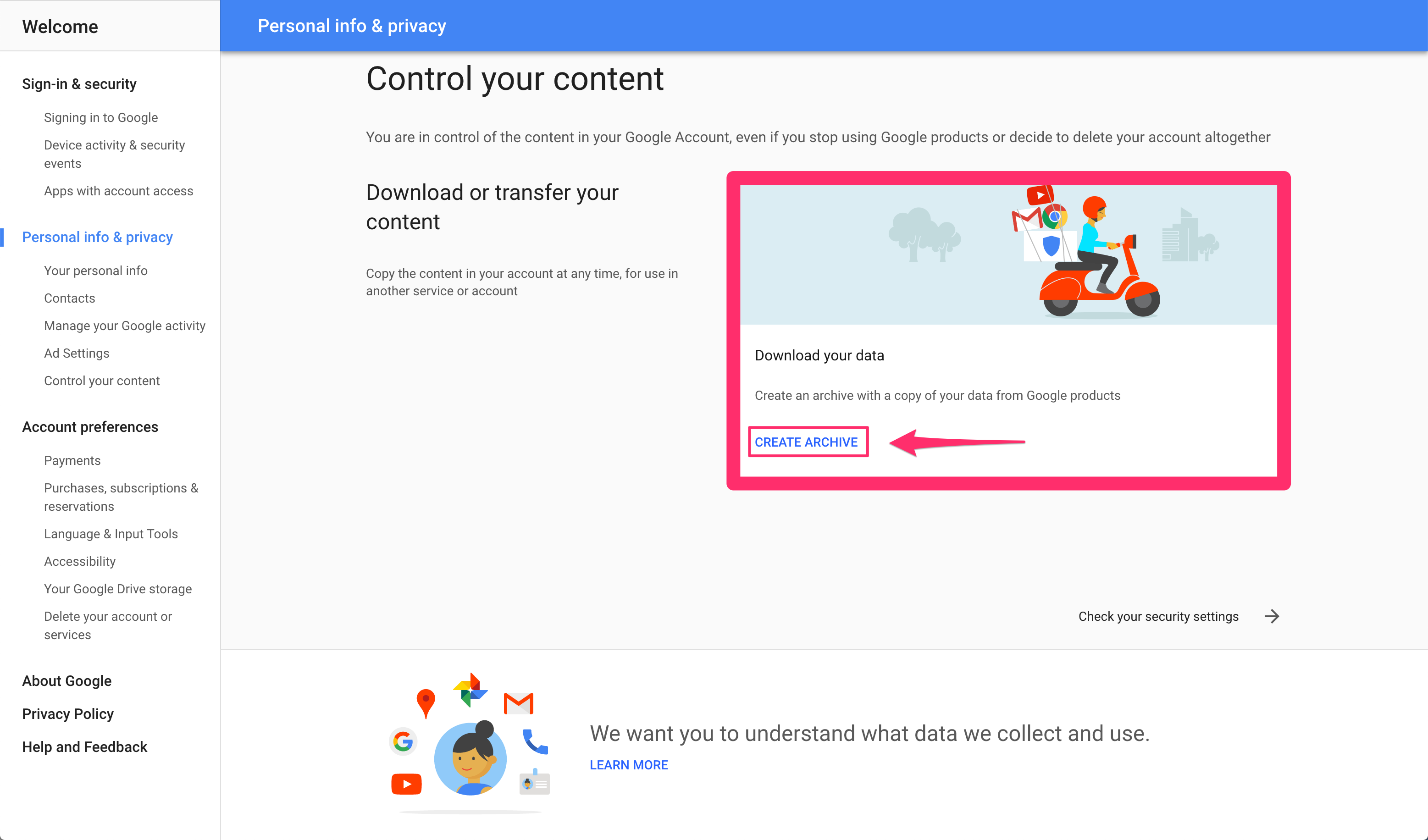 3. The following menu will have all of your Google products selected. Since we only need Gmail history, we're going to click "Select None" at the top of the screen.
Next, scroll down to "Mail" and click on the radio button. Continue scrolling down and select "Next".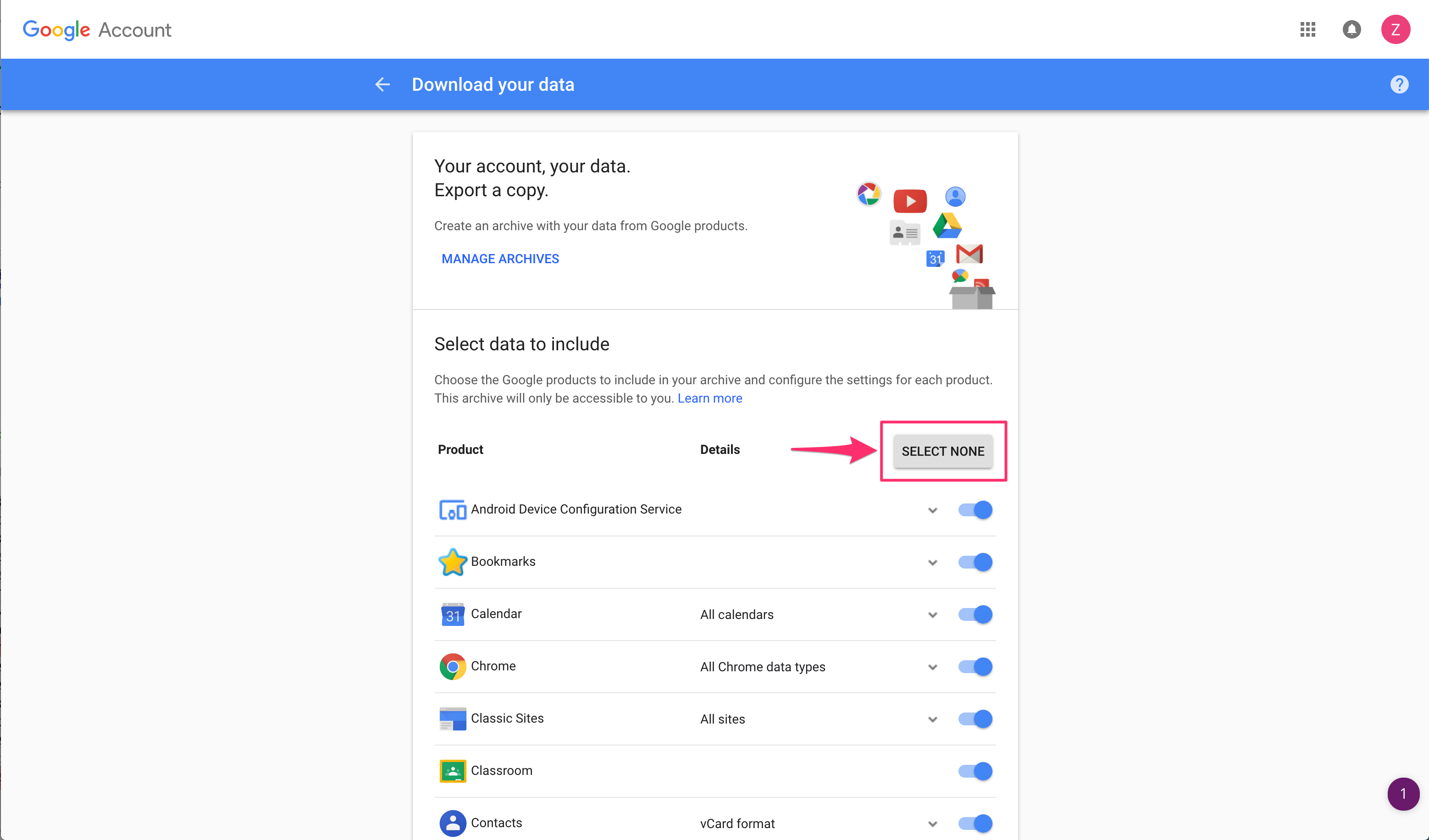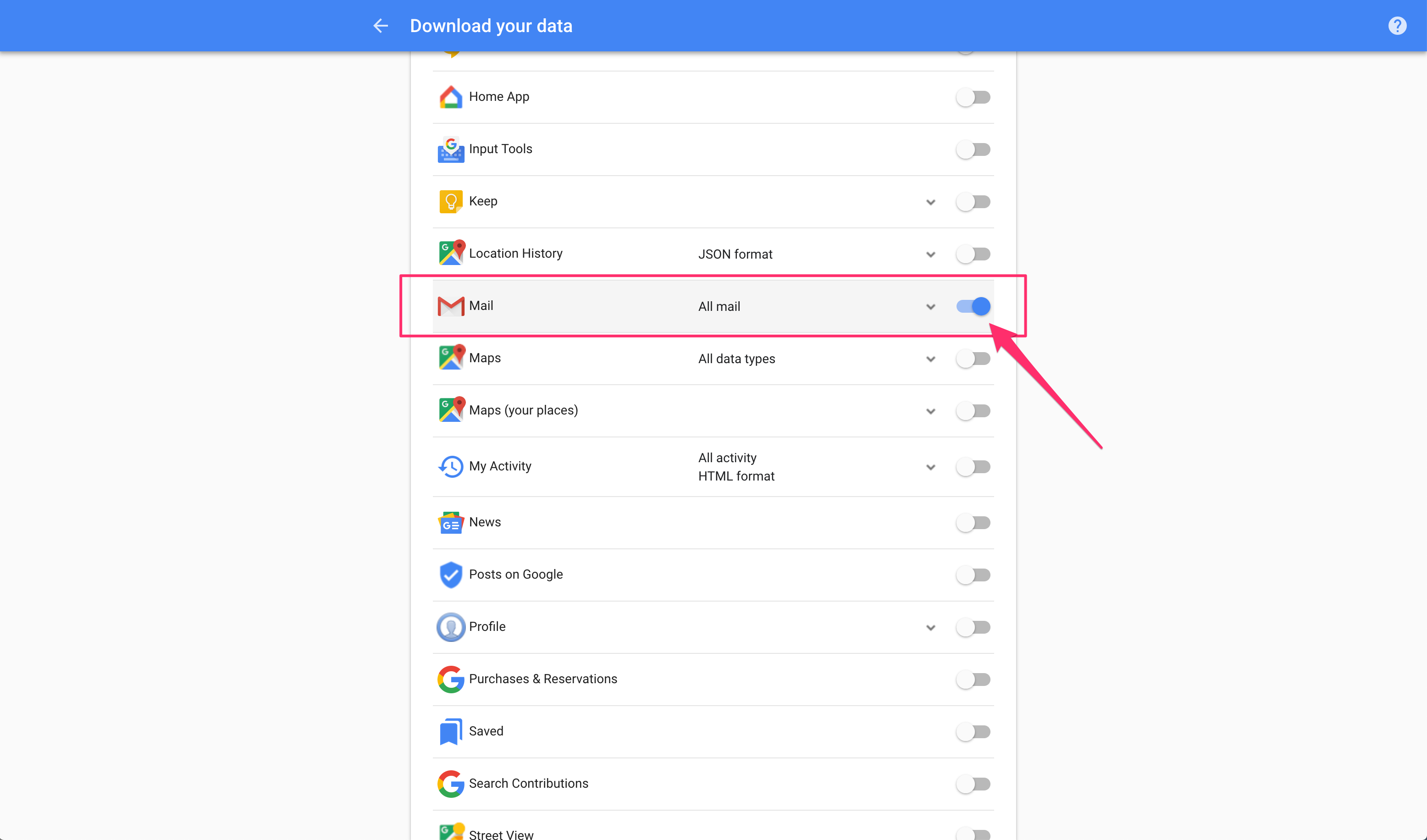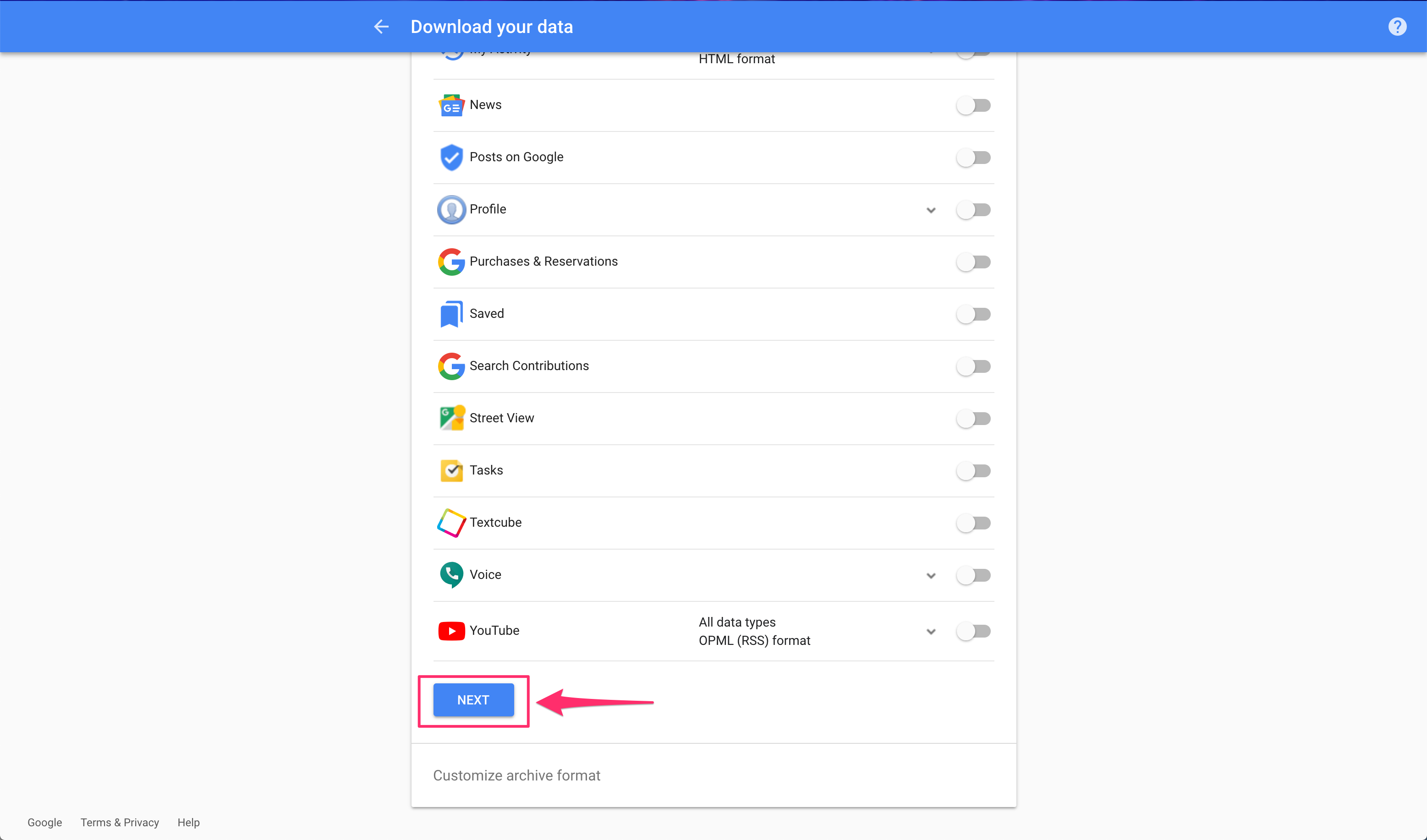 4. You'll be able to customize the format of your archive in the next screen.
We personally suggest using the default options (.zip file type, 2GB archive size, "Send download link via email" delivery method). However, you can modify these options to suit your needs, especially if you have vast amounts of email data to download.
Select "Create Archive" when you're ready to proceed.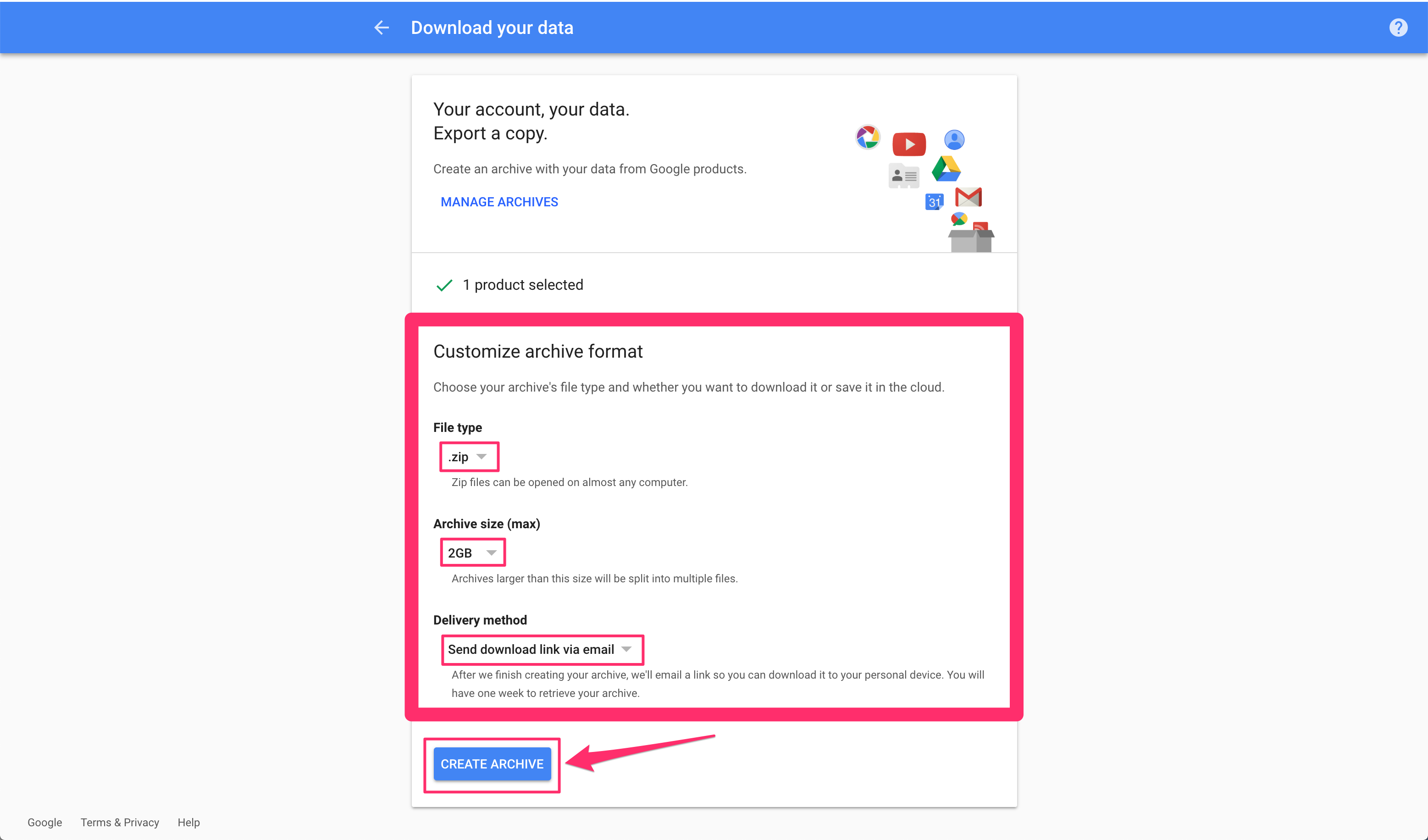 5. The download time for your archive will vary depending on the amount of data you are gathering. Once the archive is ready, you will receive your archive via the previously selected delivery method.
If you select the "Send download link via email" delivery method, you can click the "Download archive" button from the email sent to your Gmail inbox to proceed.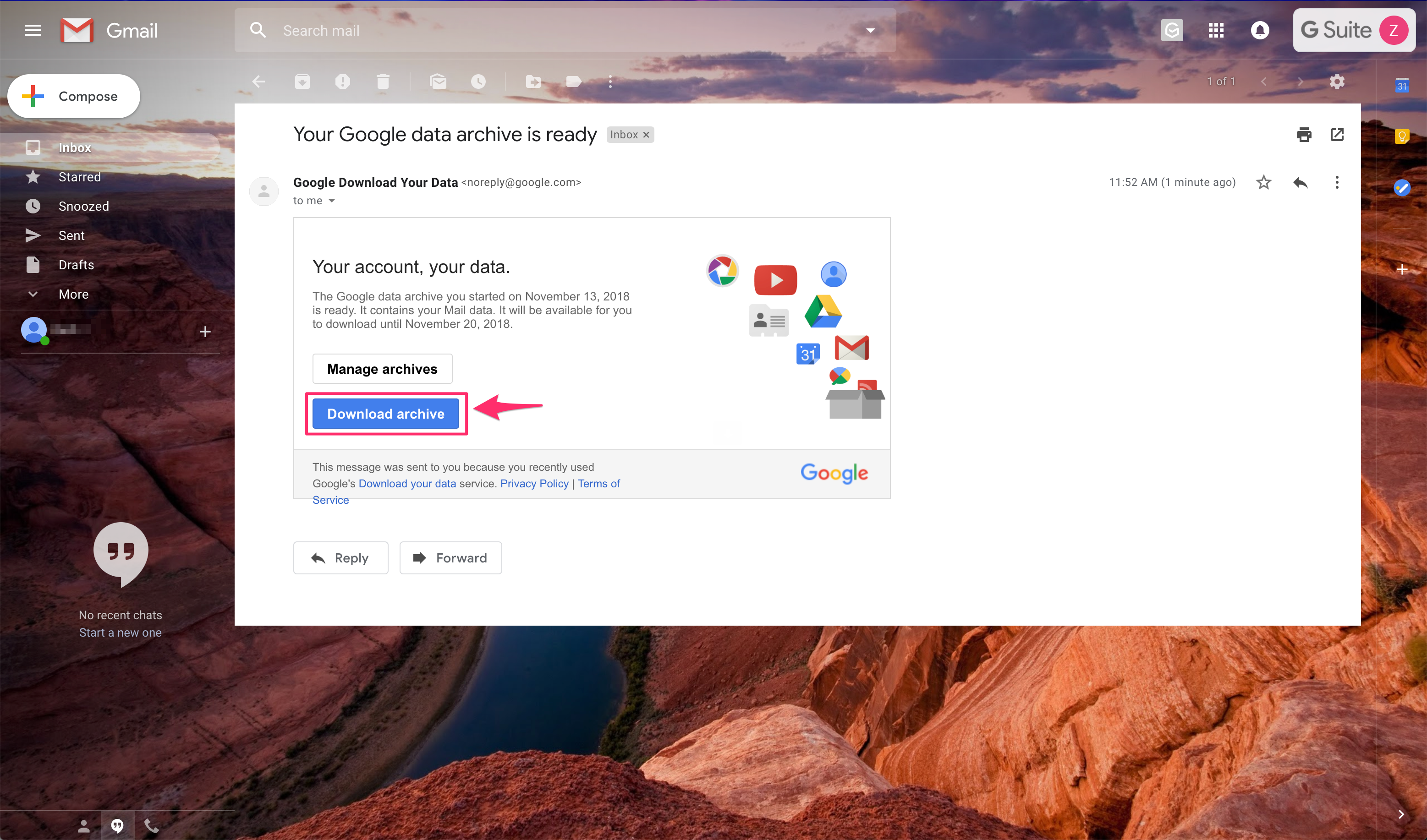 6. The download should immediately prompt after clicking the "Download archive" link. From here, you can save the archive to your preferred destination. It will look something like the screenshot below: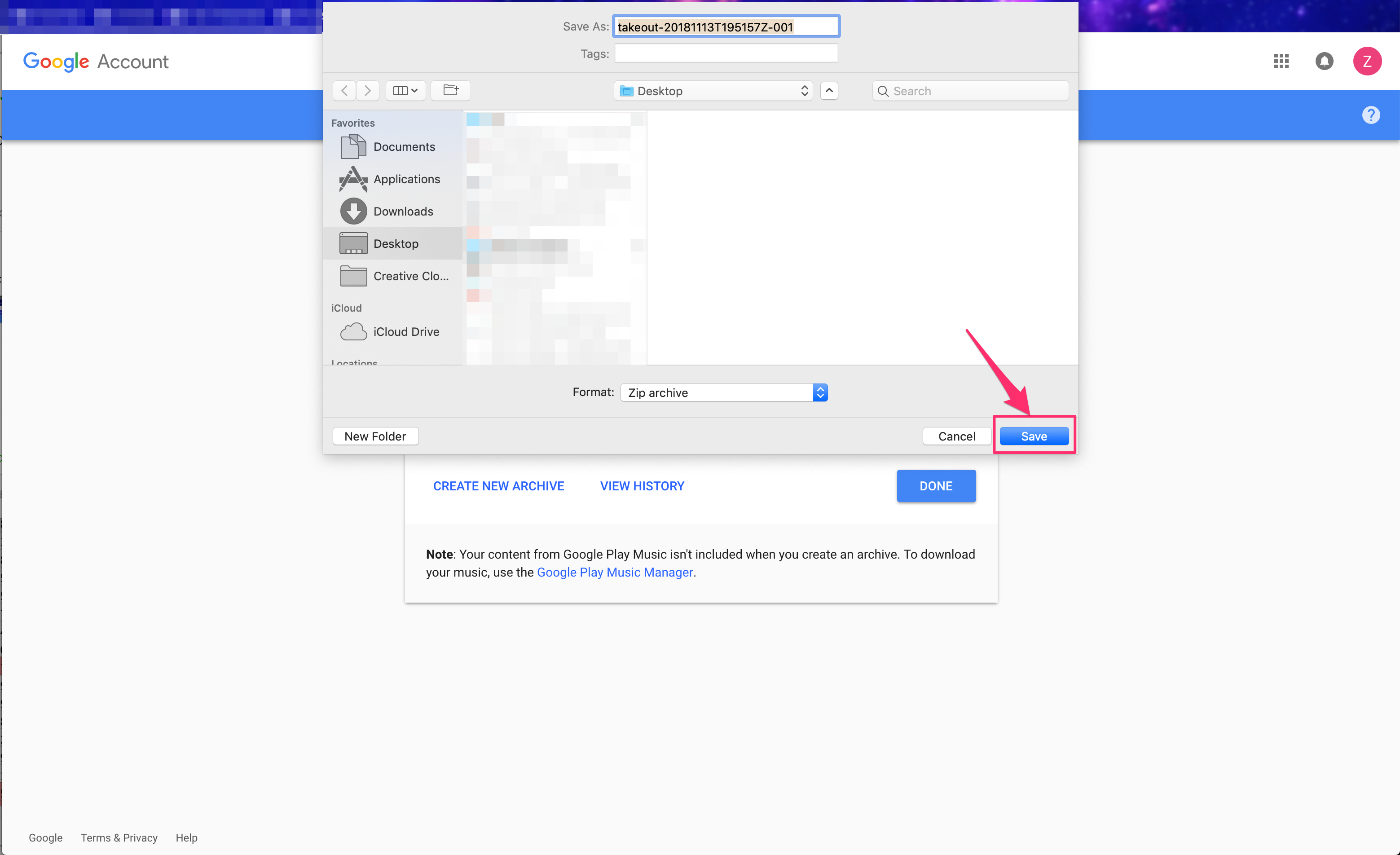 If your download did not immediately prompt, you can select the "DOWNLOAD" button next to the "Available until" date. You should find your archive available in the location you saved it.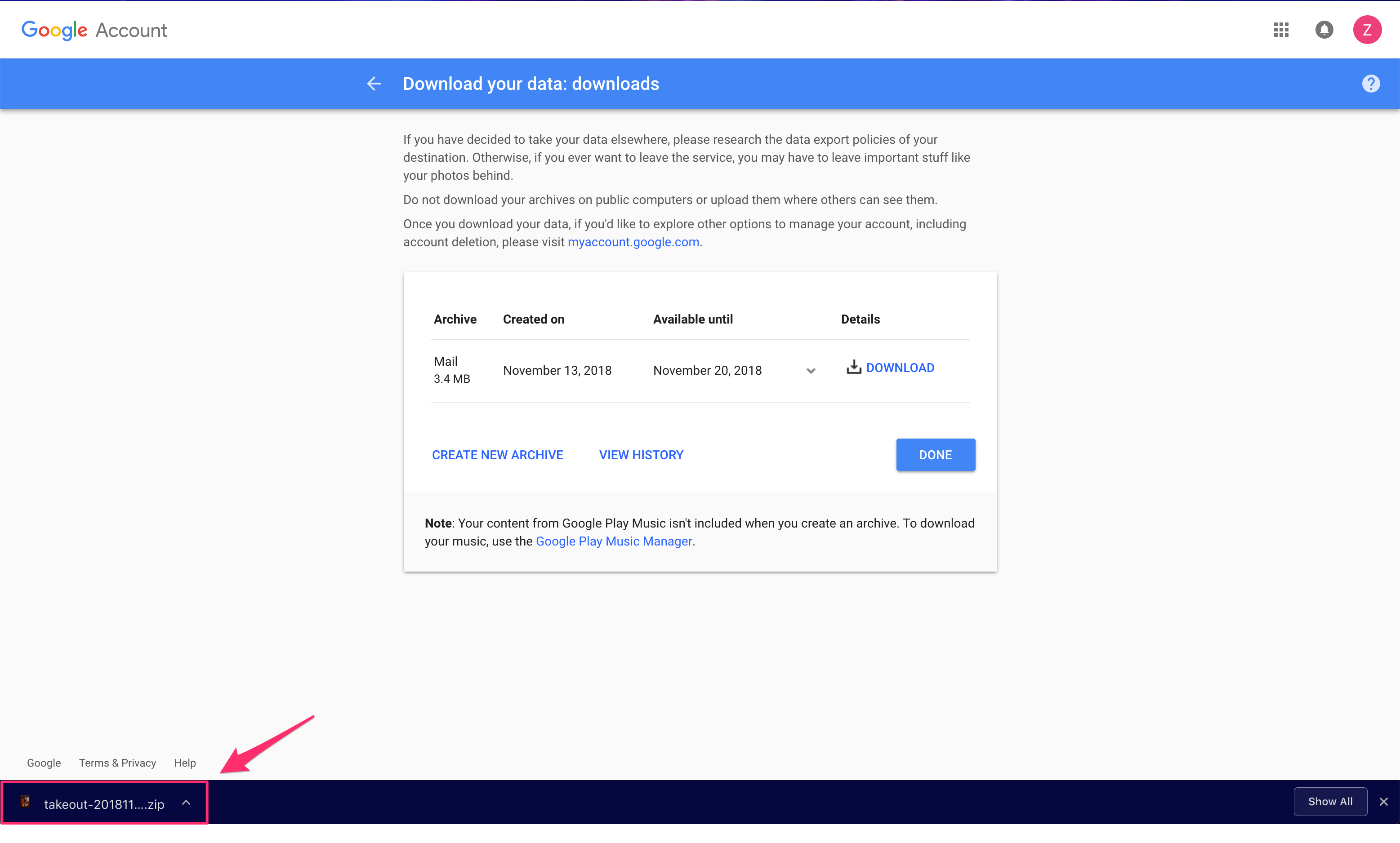 Congrats! The hard part is done 🙌🏼 All that's left to do is email the complete archive to hello@simplr.ai and we'll take care of the rest!
As always, contact our team if you need any assistance 💪🏼