Before launching with Simplr, please add payment information to your Simplr profile online. Invoices are sent weekly on Mondays for tickets that Simplr resolved for the previous week.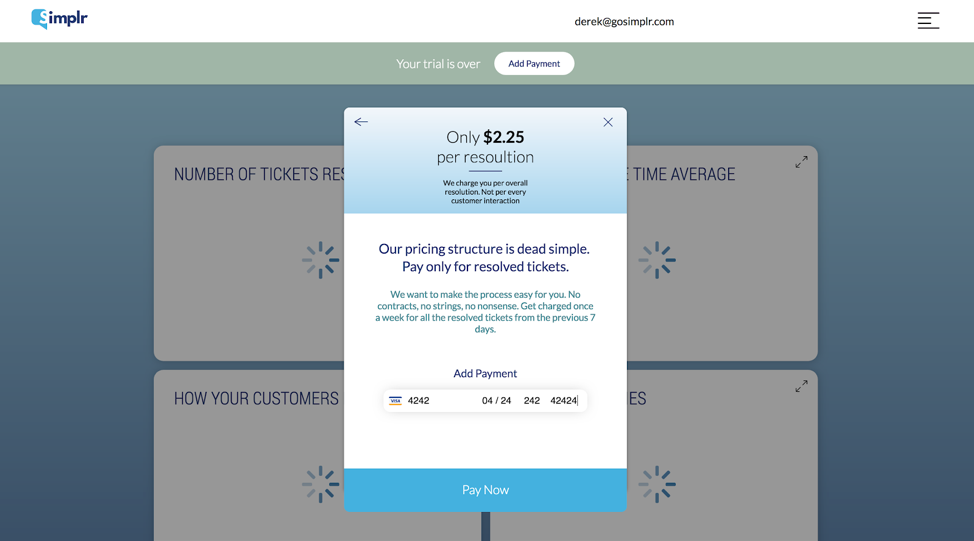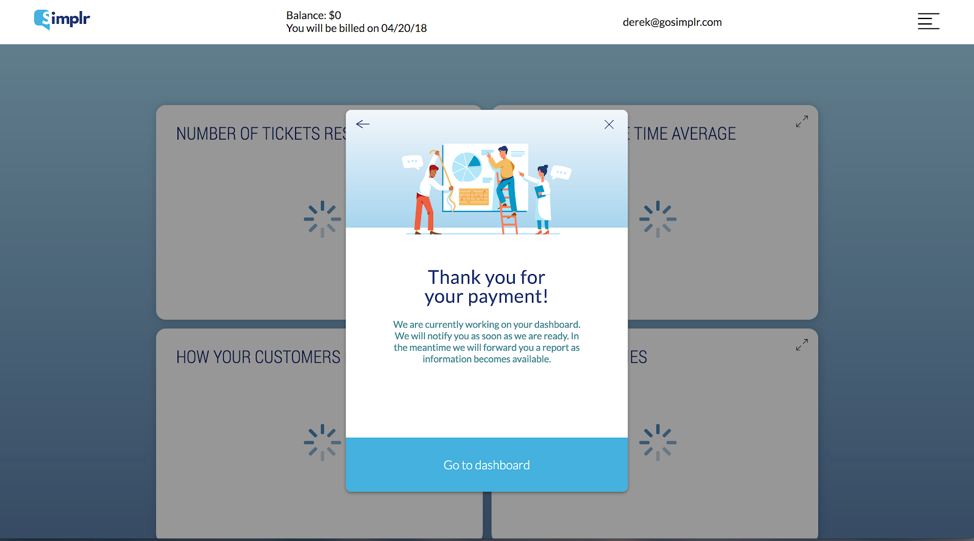 ACH (Automated Clearing House) payments are also available!
If there are any payment issues on your account that you'd like to resolve, please contact us using the chat widget at the bottom-right of your Simplr dashboard. We may also contact you directly to help get everything sorted out!