Incoming Questions gives your team insight into the number of requests for support received in a given time period.
As with the other views, you'll be able to see how many questions have been received over your selected timeframe and a comparison against the previous period.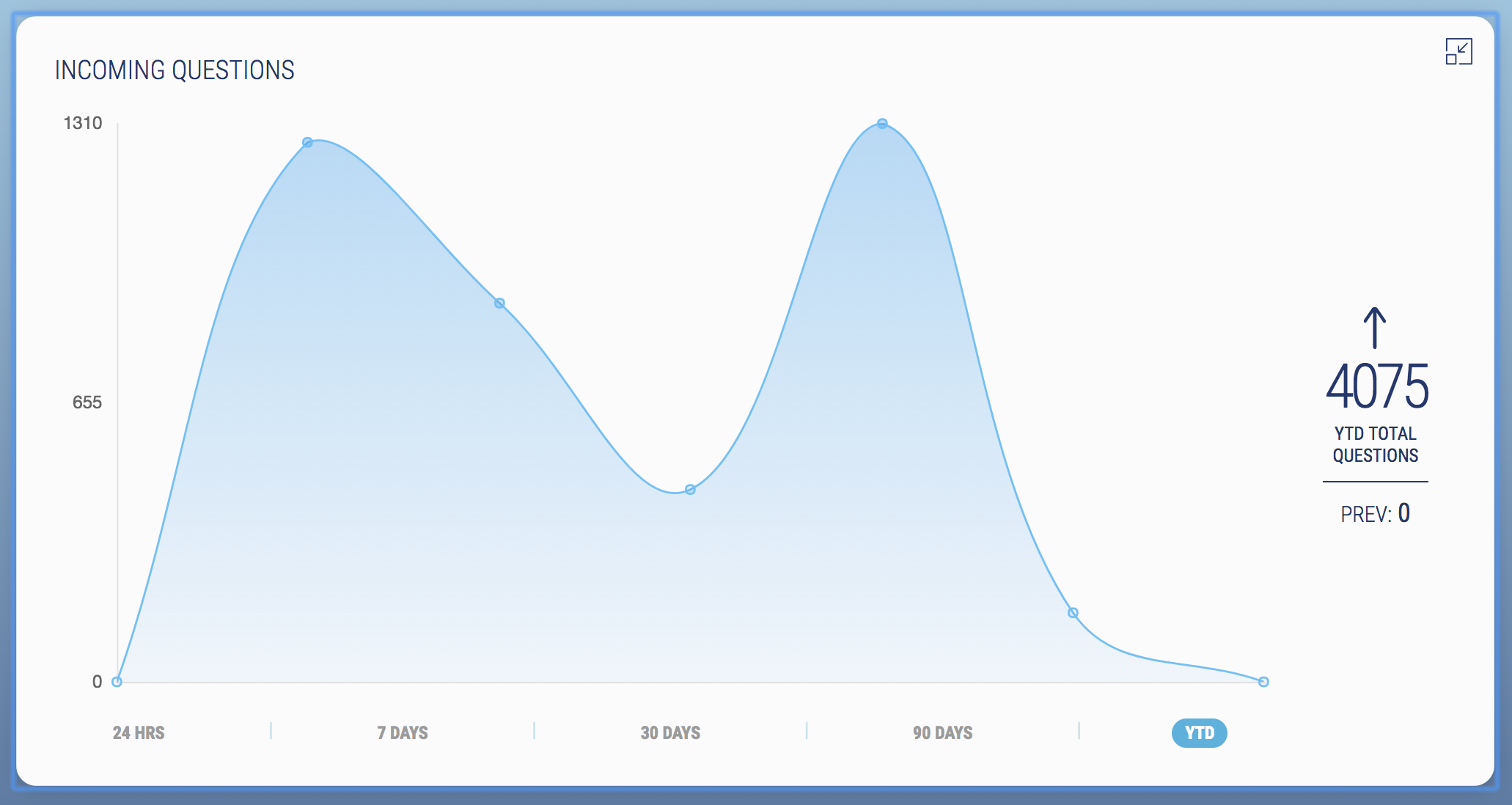 All inbound questions that are received by Simplr will be tracked in the Incoming Questions view.