With Simplr, your company can use our platform to help answer questions from Facebook. If you do not yet have a Facebook Business account, follow the steps below (and if you're already established, skip down to #3) for easy setup:

1. Go to https://business.facebook.com/ and select the "Create Account" option in the top-right corner.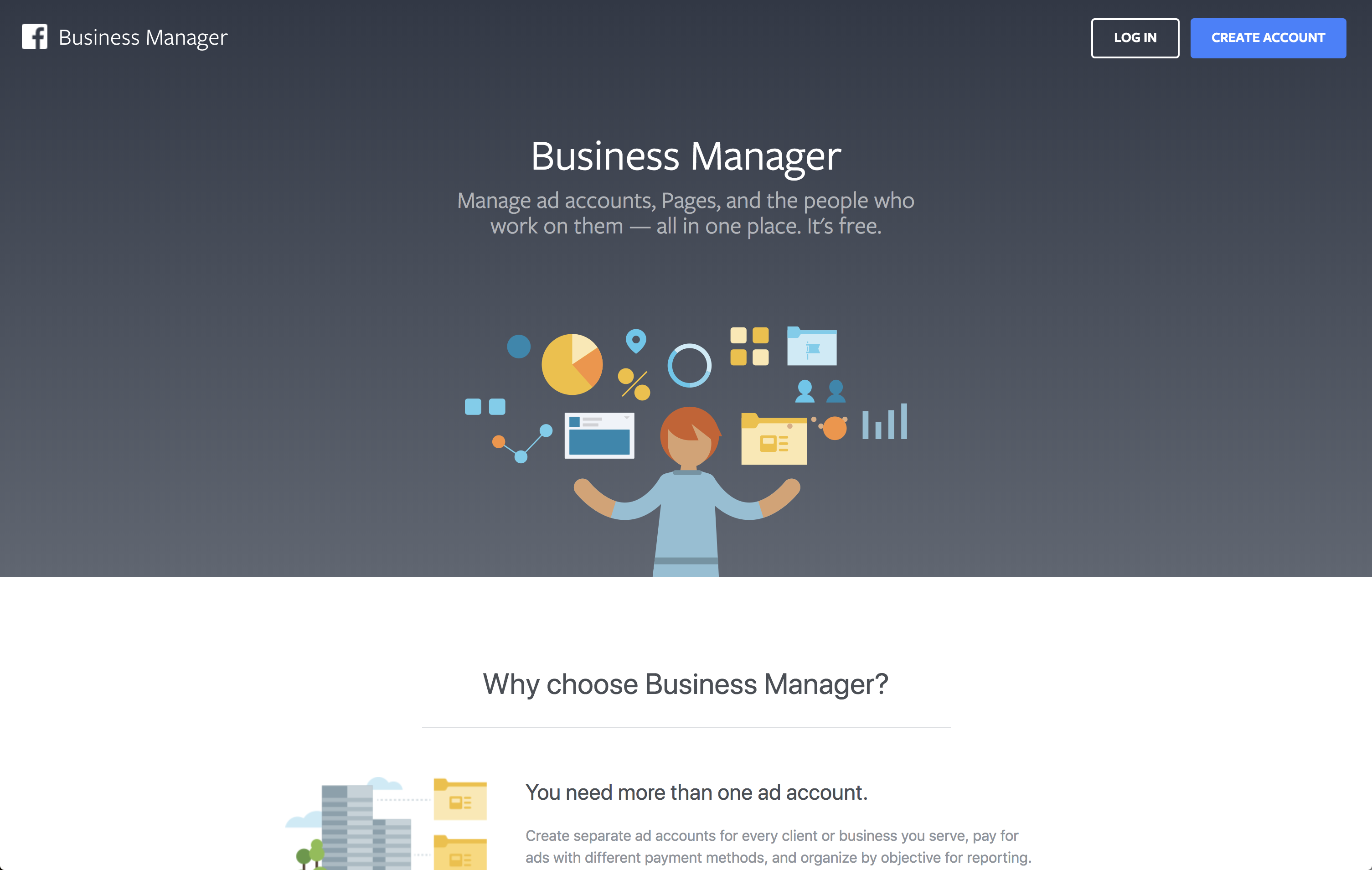 2. When prompted, link your company Page to Facebook Business.
[On the following screen, you'll have the option to setup an Ad Account and modify user permissions for the Business account, but you don't need to do that right now.]

3. Open the navigation menu and select "Business Settings" from the Settings column on the far right. You can also select the blue "Business Settings" button from the main Business Manager page.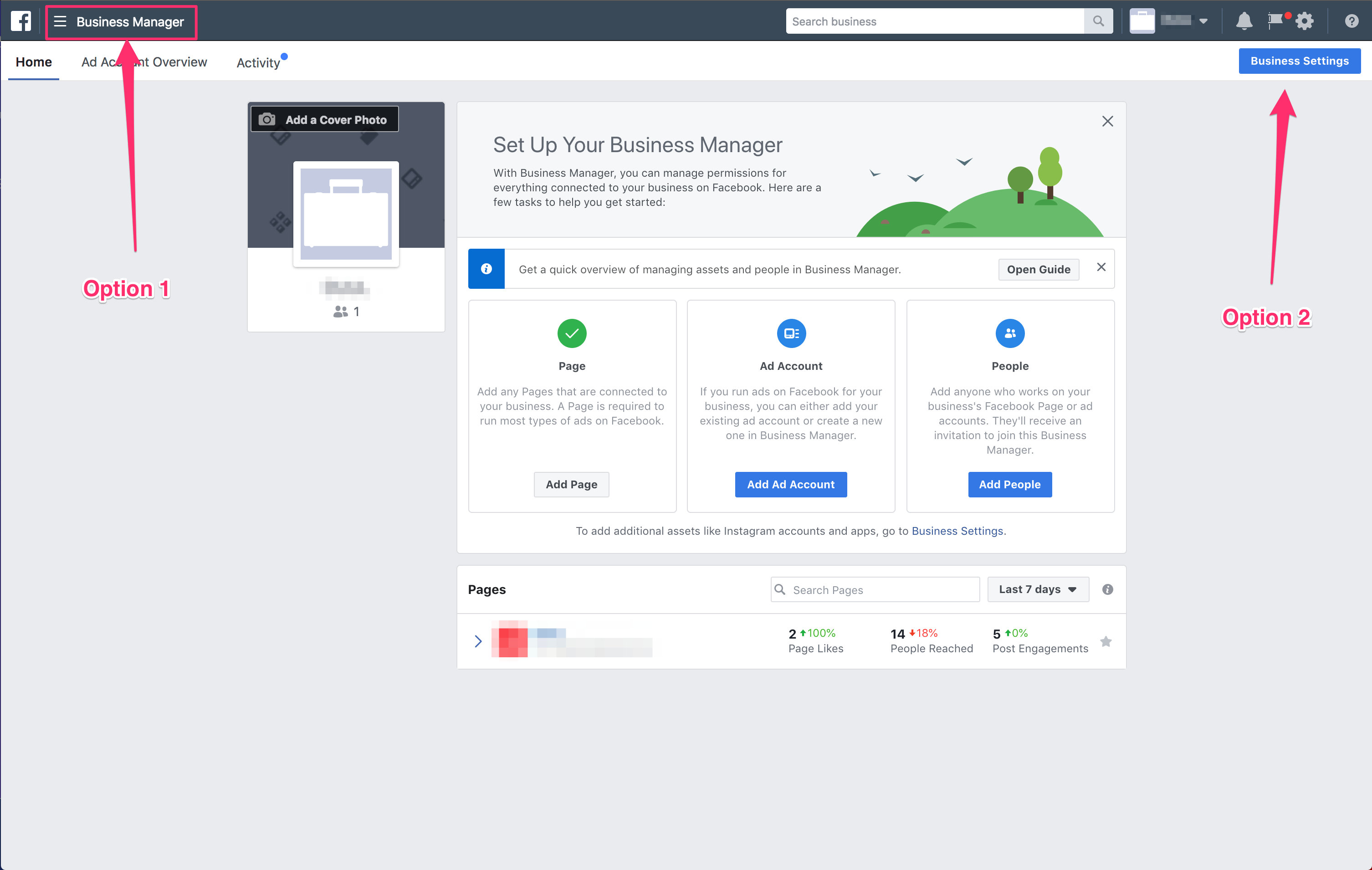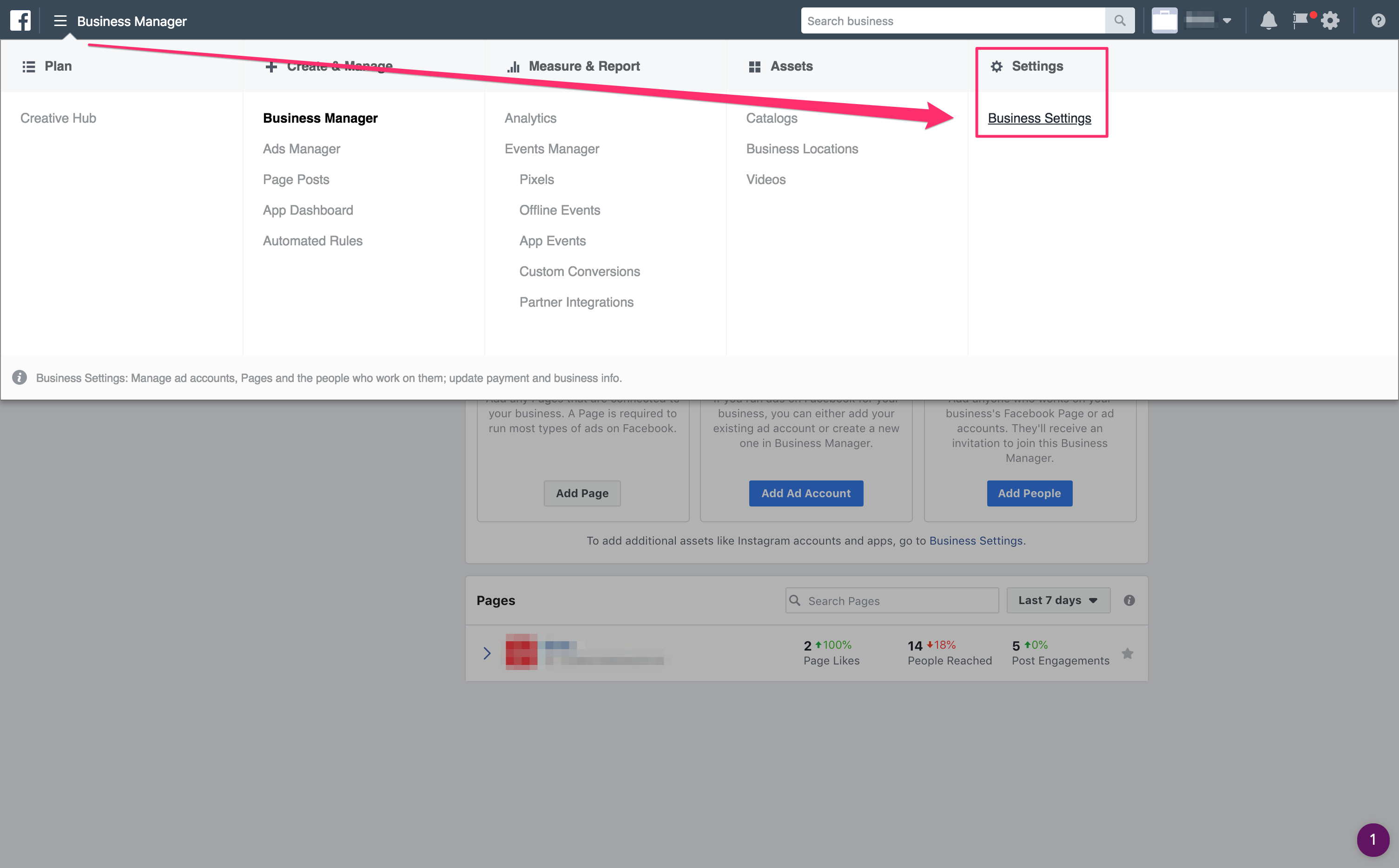 Once you've opened the Business Settings, you'll see a page with a new navigation menu: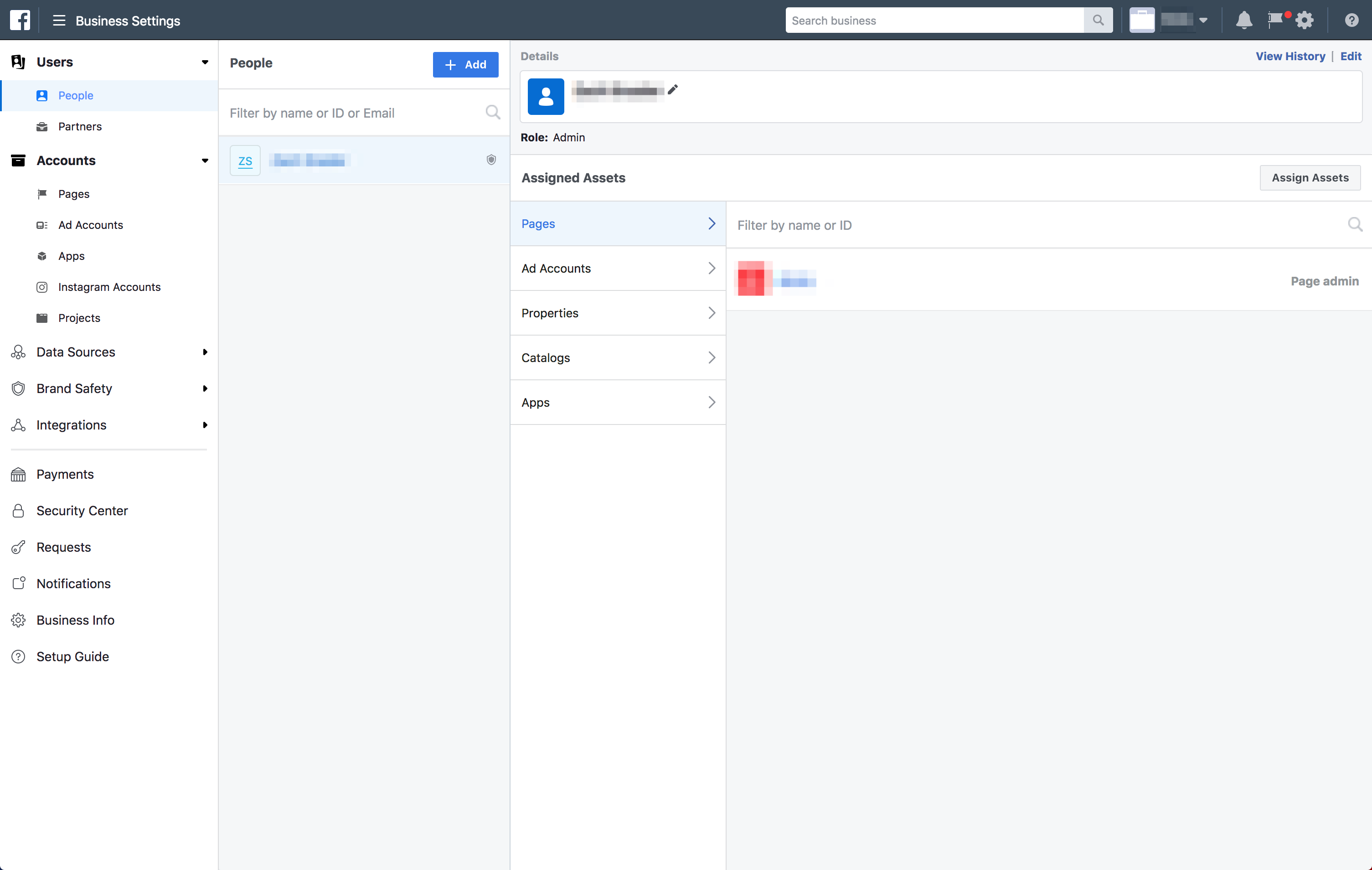 4. On the left side under the "Users" heading, navigate to "Partners". It should be the second option from the top.

You'll see a mostly blank page that says "[Your Company] doesn't work with any partners." Or, if you already have partners, you'll see them here. Either way, you'll want to click the blue "+ Add" button that lives on this page.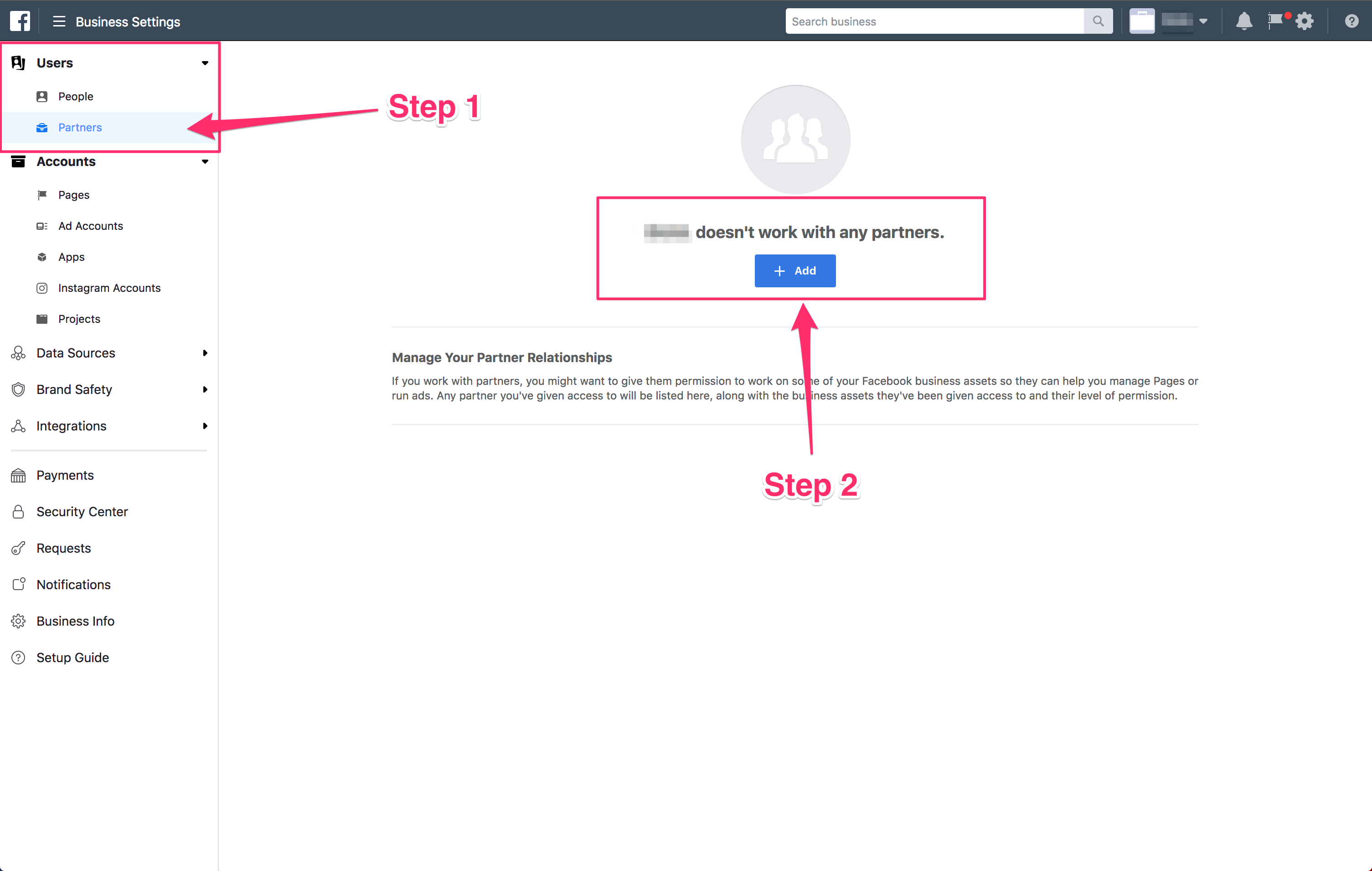 5. You'll see a new prompt asking for the Partner Business ID. Add Simplr's Business ID (771029883099722) into this field.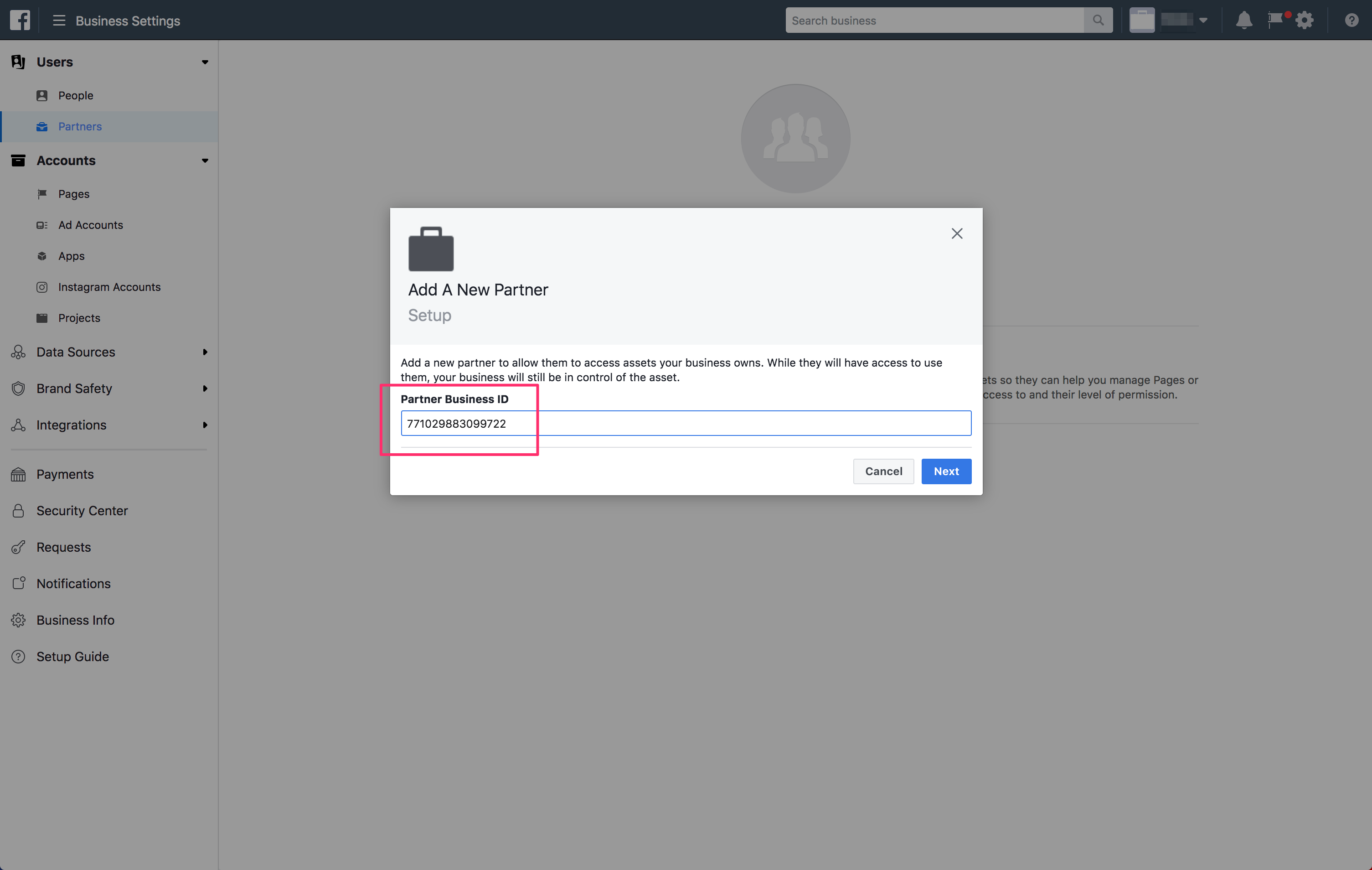 6. Select the checkbox next to all Pages where you'd like Simplr to be able to respond to your customers.
In the dropdown box to the right of your Page name, select the "Page admin" role and then click the "Assign Assets" button to confirm the changes.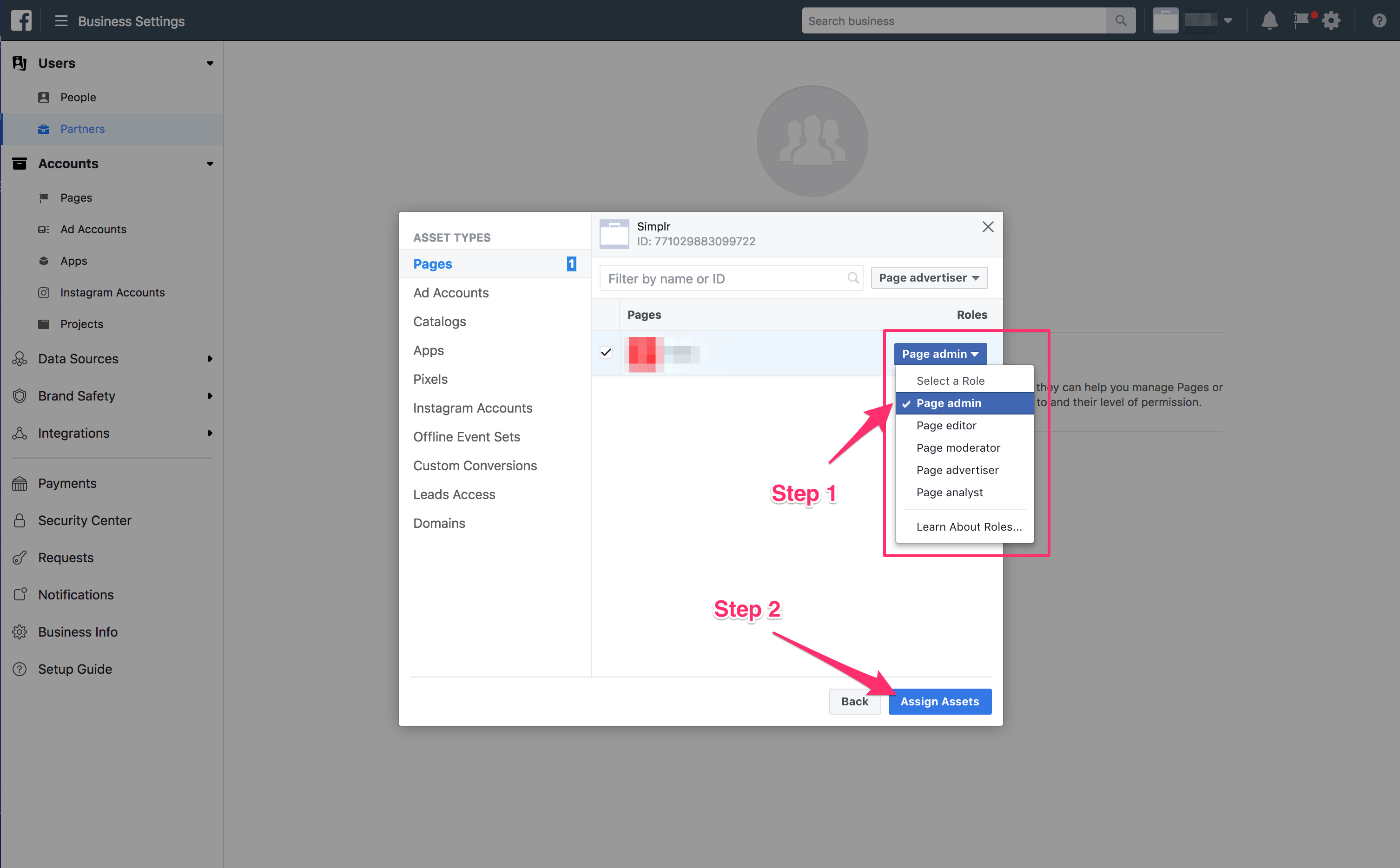 Congrats! You're all set up with Facebook and ready to make life "Simplr" for your team 🙌🏼

If you need additional help modifying these settings within Facebook Business, visit this help article for more information.