Facebook Messenger has become a powerful sales and service channel for businesses of all scope and size over the past few years. The advent of bots and platforms like Simplr have augmented the success businesses have experienced using Messenger.
Luckily for Shopify customers, getting Messenger integrated into your storefront as a sales is a breeze! Follow the steps below to connect your Facebook page to Shopify and watch those sales questions roll:
1. After logging into your Shopify store, locate "Sales Channels" on the left sidebar and click the "+" button.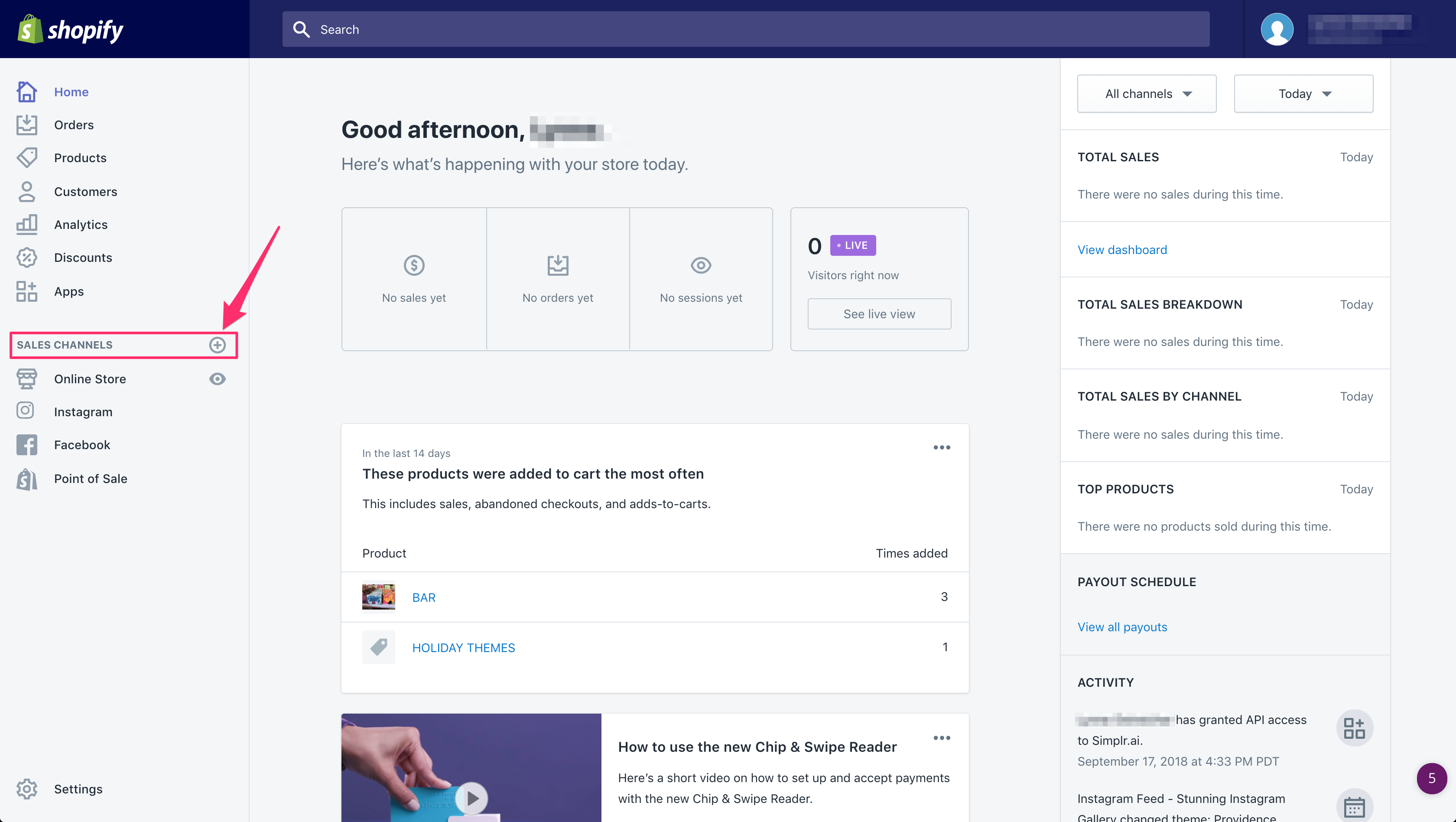 2. This will open a modal recommending a number of top Shopify apps. If you do not see Messenger in this list, click "Manage sales channels" and add it from there. Otherwise, just click the "+" button.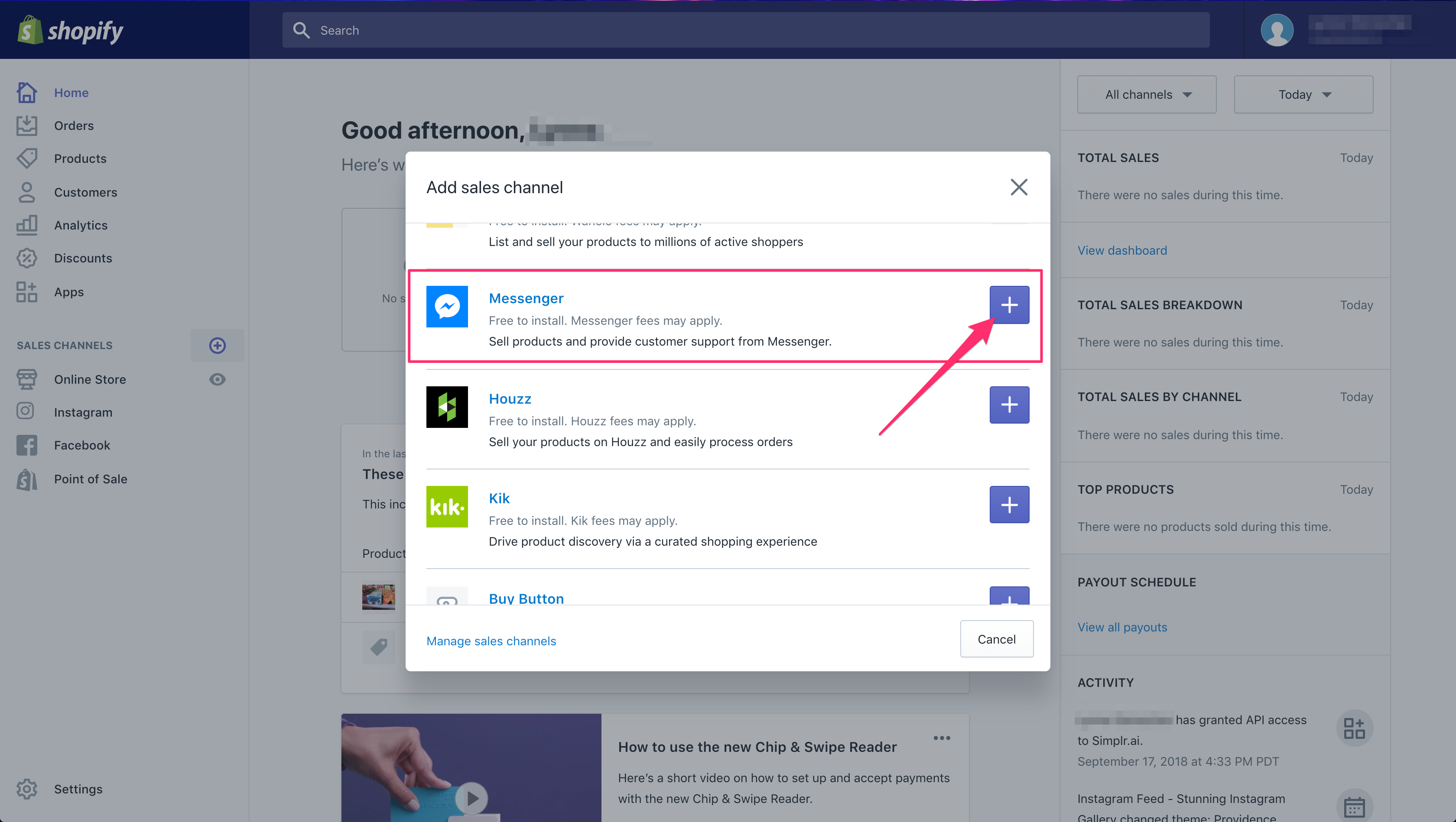 3. After you add Messenger as a sales channel, you'll see it populate as an option on the left sidebar. Once you're ready, begin the process of connecting your Page by clicking "Connect account".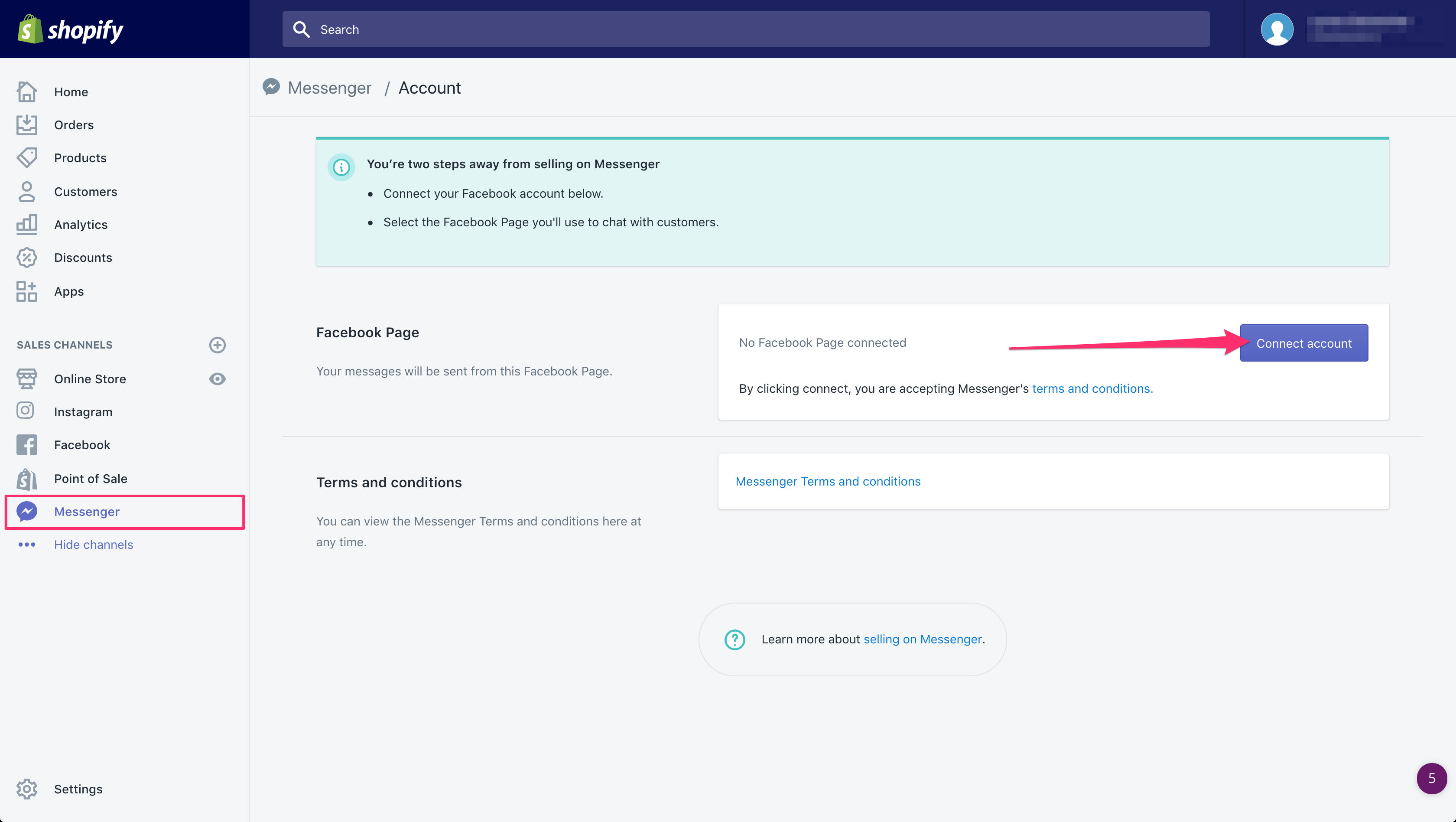 4. The app only works if you allow the basic permissions to be used by Shopify. Click "Ok" to proceed.

Note: If you are using Ghostery and/or AdBlocker Plus, temporarily disable those services (or set page permissions as trusted). Having them enabled may prevent you from being able to complete this process.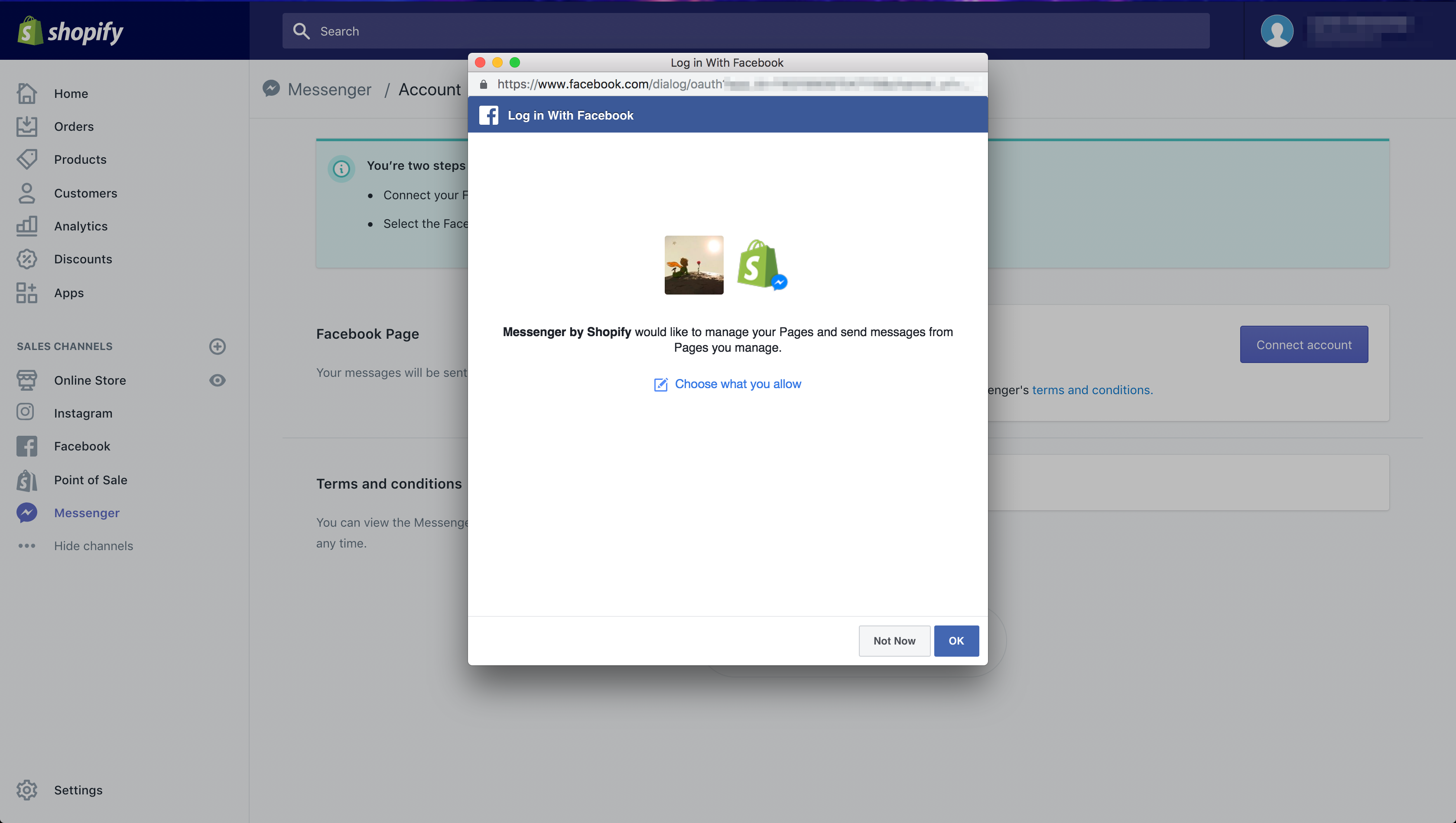 5. Select "Continue as <YOUR NAME>".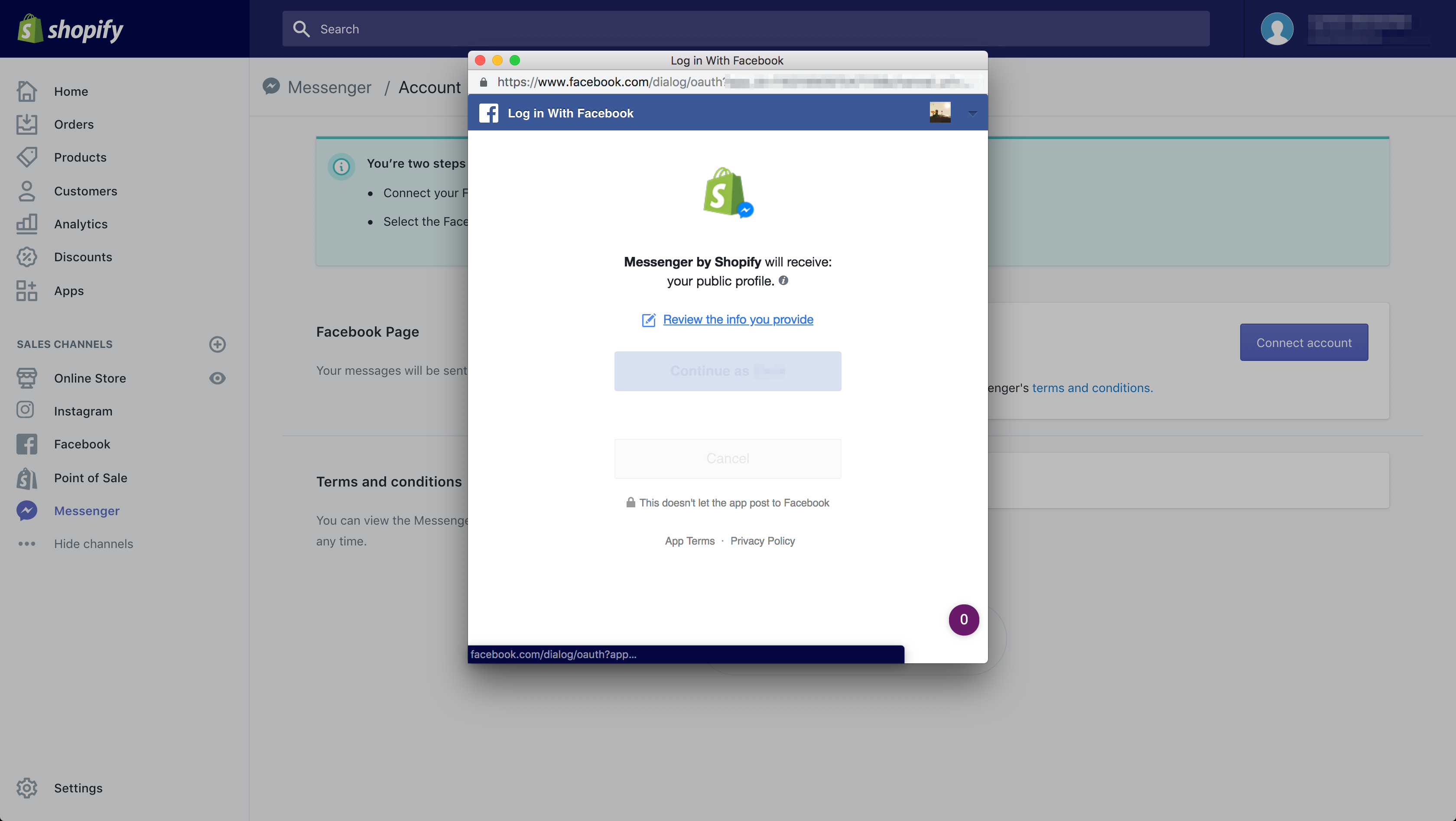 6. You can allow Shopify to access any and all Pages you have access to. Be sure to check only the Pages you wish to share with Shopify. Select "Ok" to move forward.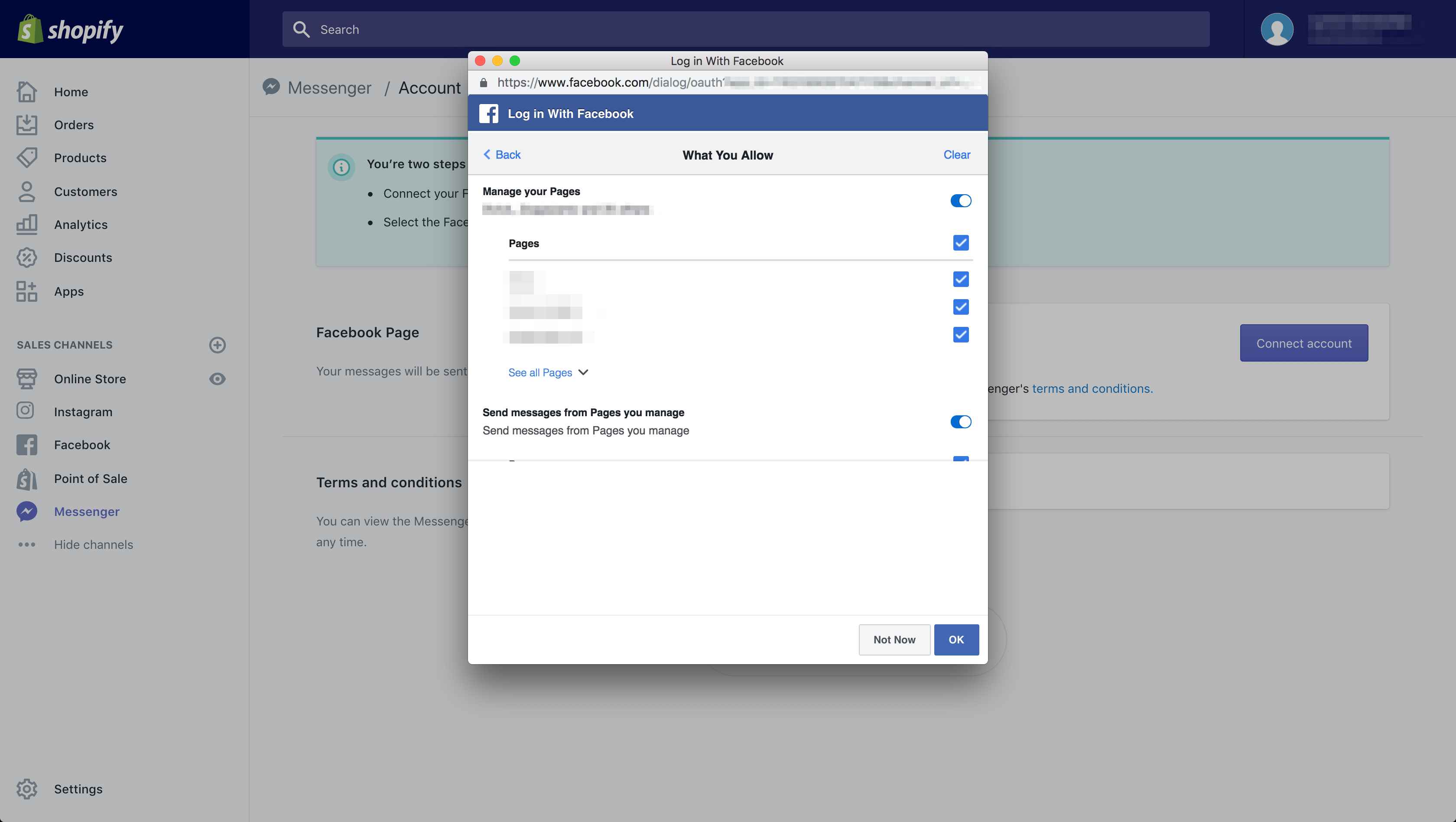 7. Once you've selected which Pages can be managed, select the specific Facebook Page that will be used for your Messenger sales channel. Afterwards, click "Connect".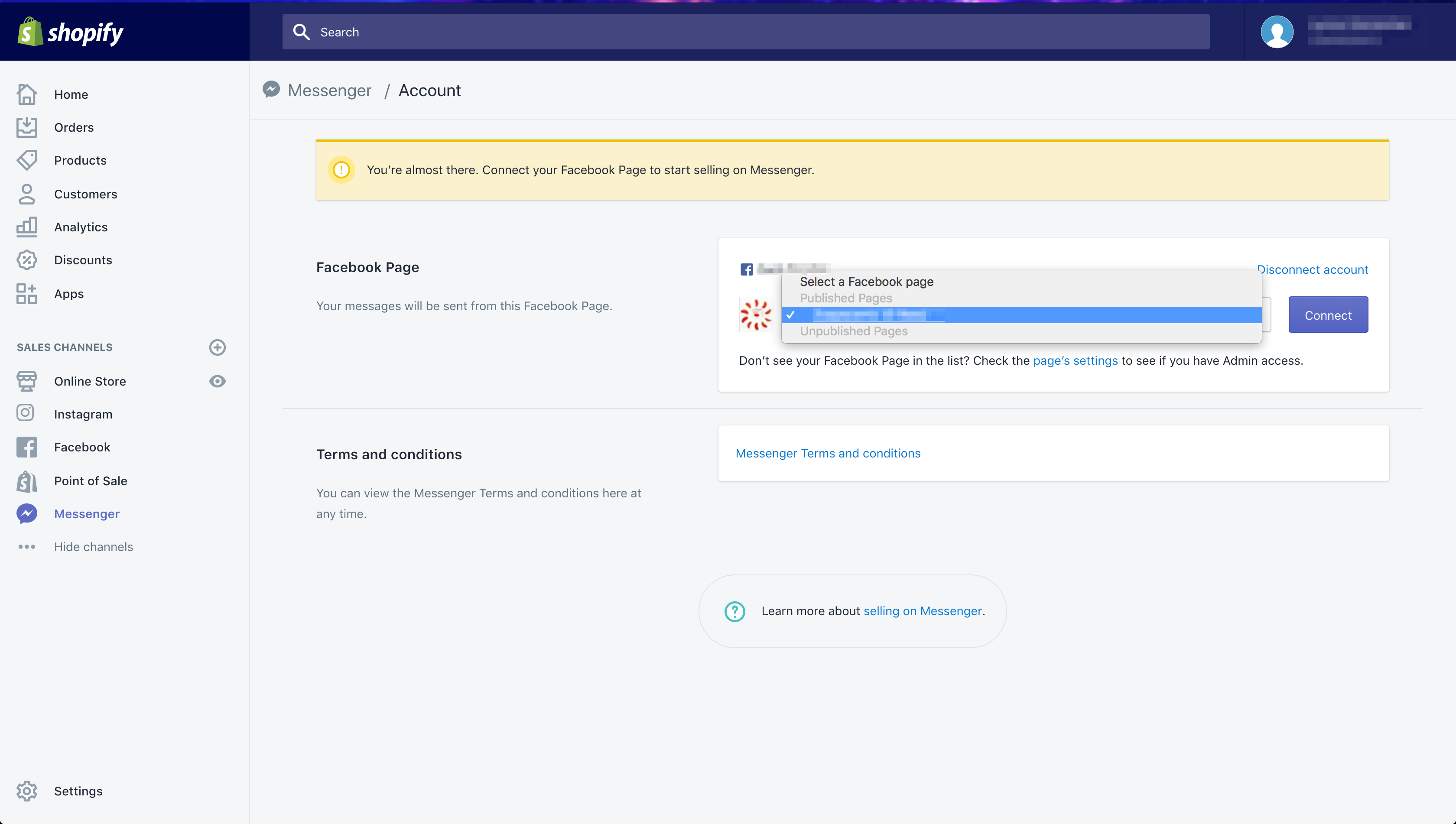 8. You did it, rockstar! You are now selling with Messenger :)
If you run into any issues connecting your page, be sure to go through the process again and double check your settings. You can also test the Messenger integration by clicking the "Test the experience" button or visiting your page as a User and sending a message.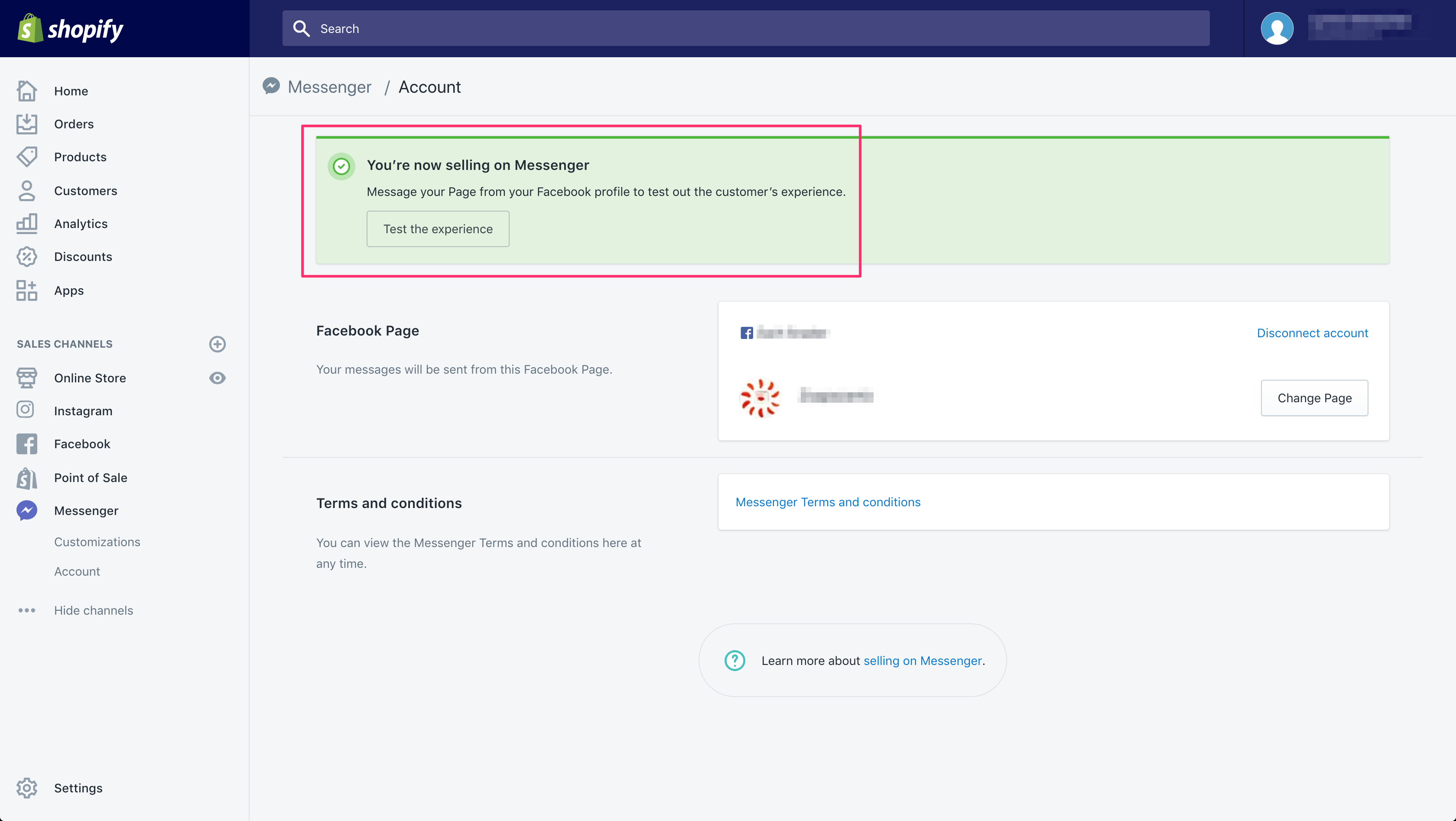 If you want to build a bot for Messenger and are not sure where to get started, check out this helpful blog post that reviews some of the top bot builders available.
(After trying a few myself, I've found Flow XO to be the most straightforward and visually helpful. Your mileage will vary depending on how you leverage the available turnkey bot builders.)
Reach out to our team if you'd like any help getting Messenger connected to your Shopify store!