Our integration with Salesforce Lightning requires us to have a user with System Administrator privileges.
1. From the Salesforce Home page:
Expand the Users menu in the left sidebar > Click Users > Click the New User button.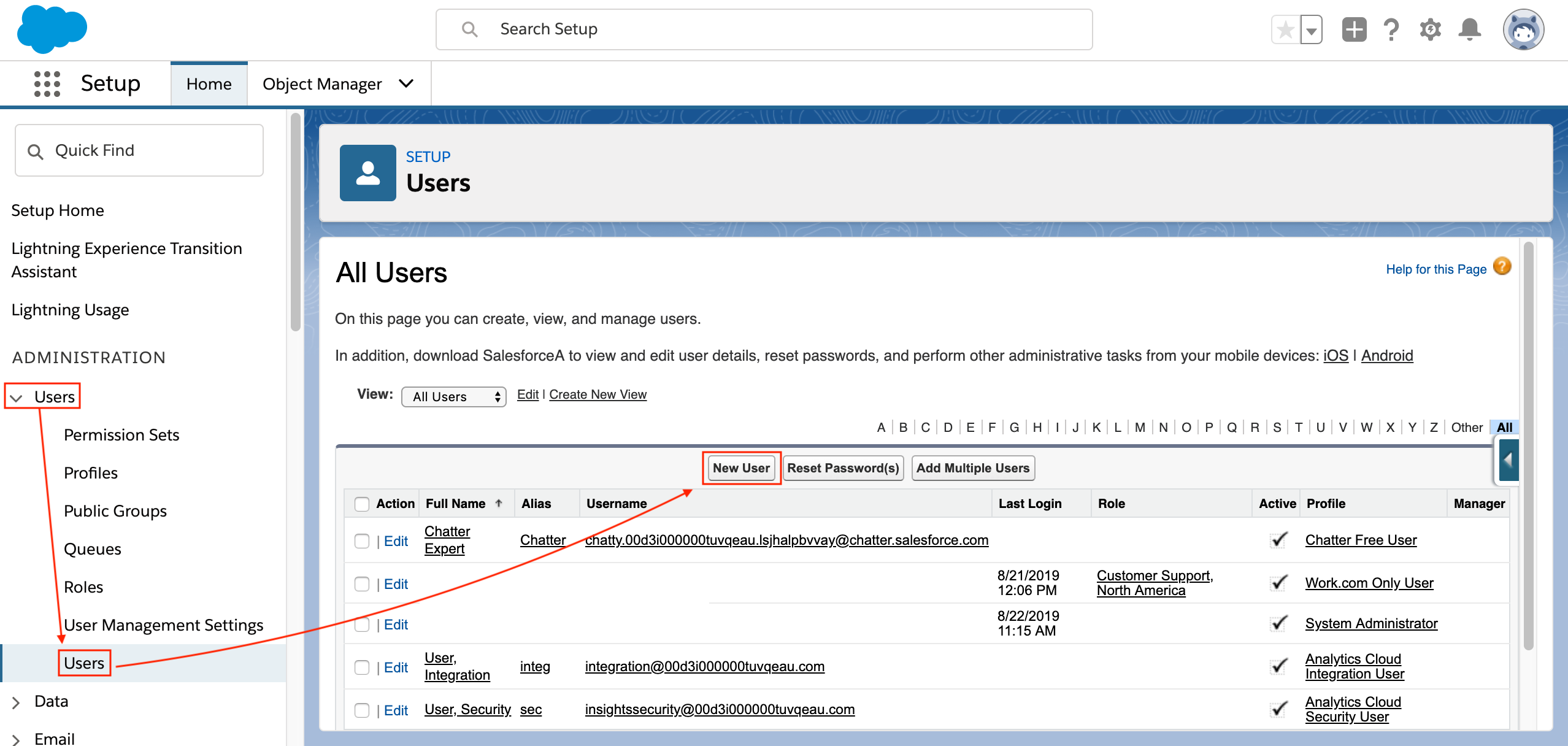 2. Fill in the following information for the new user:
Last Name: Simplr
Alias: Simplr
Email: admin@gosimplr.com
Username: admin@gosimplr.com
Nickname: Simplr
User License (this must be set first): Salesforce
Role: Customer Support, North America
Profile: System Administrator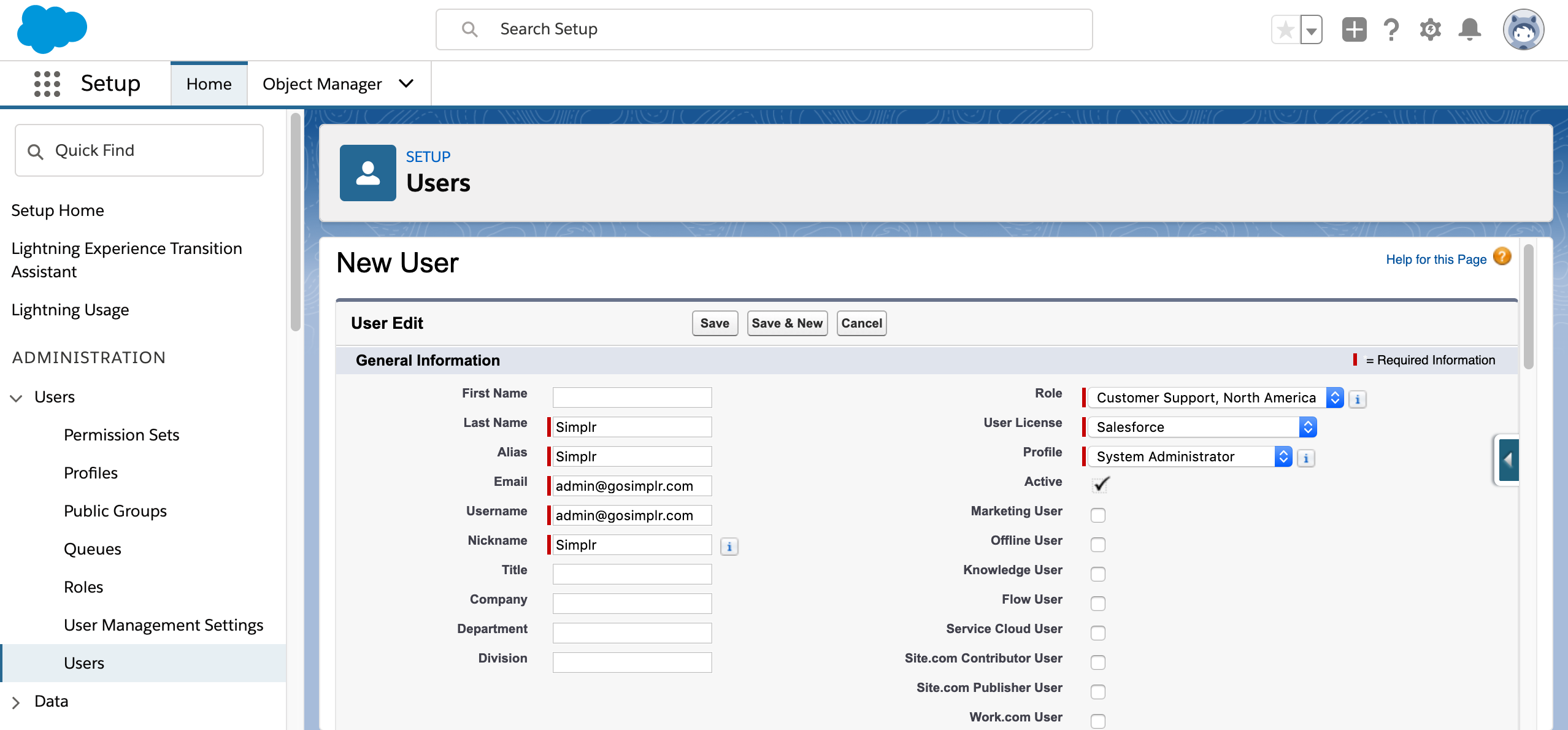 Leave the rest of the fields with their default settings.
3. Scroll to the bottom of the page and click Save.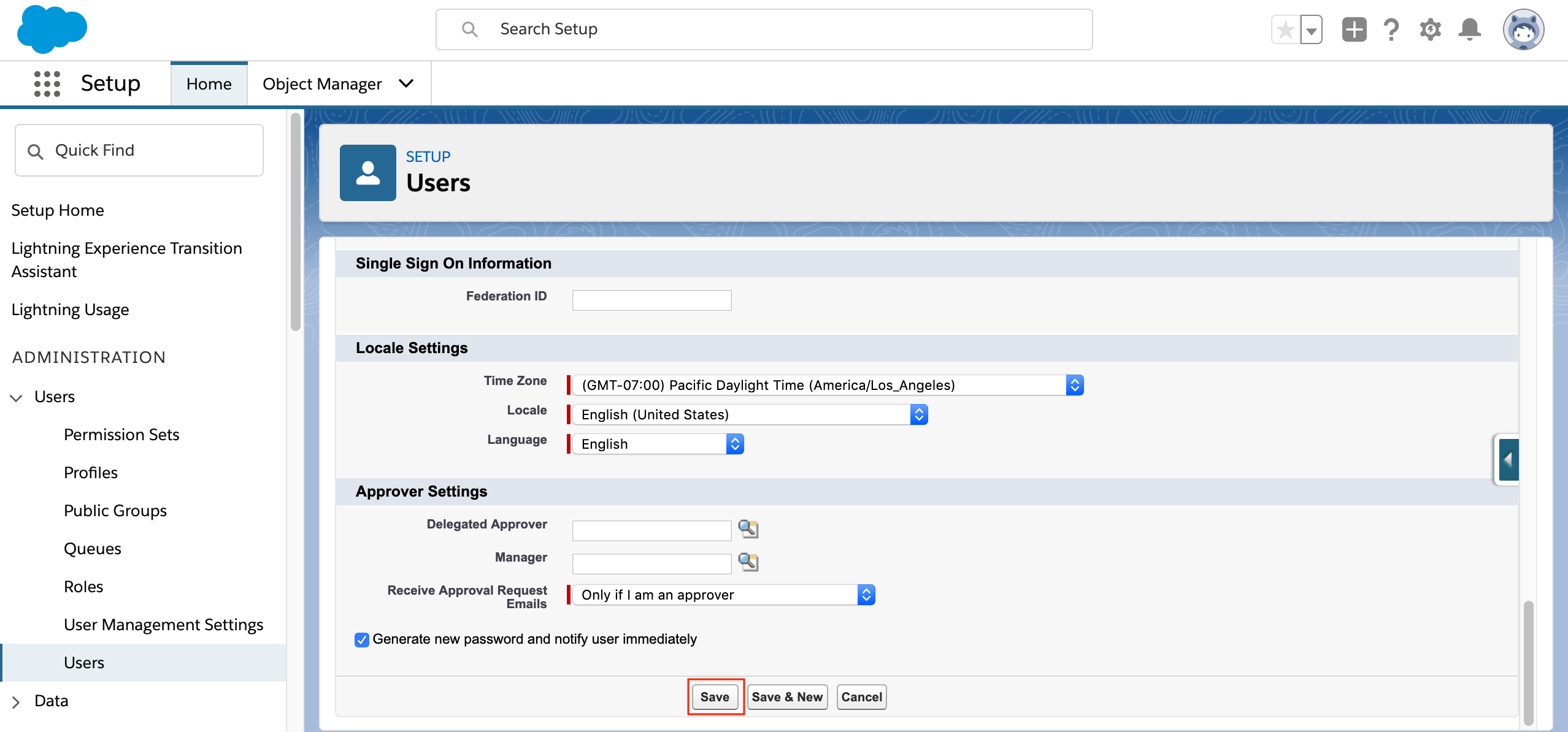 You're all set! Simplr will handle the rest of the integration steps.