Zendesk
Simplr will setup a view within your Zendesk account so that your team can easily see the tickets that Simplr is working on.
By setting up these views, your team can work out of the "Simplr is not taking" and "Simplr Escalations" views, rather than picking through the unsolved view to find the tickets that we aren't taking.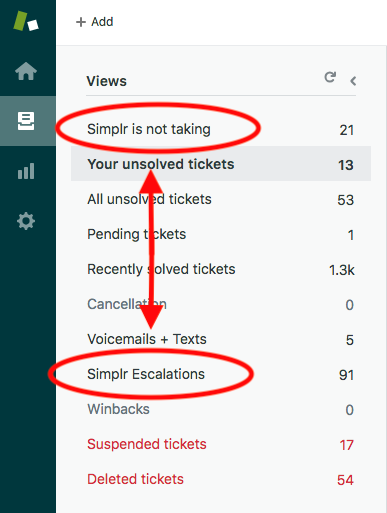 Escalated tickets will appear with a yellow escalation note on the ticket with the escalation reason:


For tickets that Simplr is taking, it is important to note that after it is assigned to someone else it will remove the ticket from our platform and we will not be able to take that ticket anymore.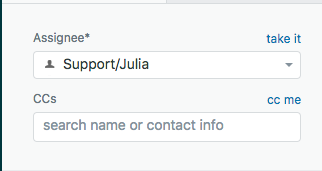 Ex: Simplr is assigned a ticket and your business assigns to internal agent = ticket will be removed from Simplr and won't be able to take the ticket anymore.