Go to your Simplr dashboard. Click on the menu on the top right. Click "Account Info" → "Integrations" → "Update" for your Shopify store policies.
To update the cancellation policy that Simplr will be able to use when serving your customers, simply update the cancellation policy within the Update Simplr Details page.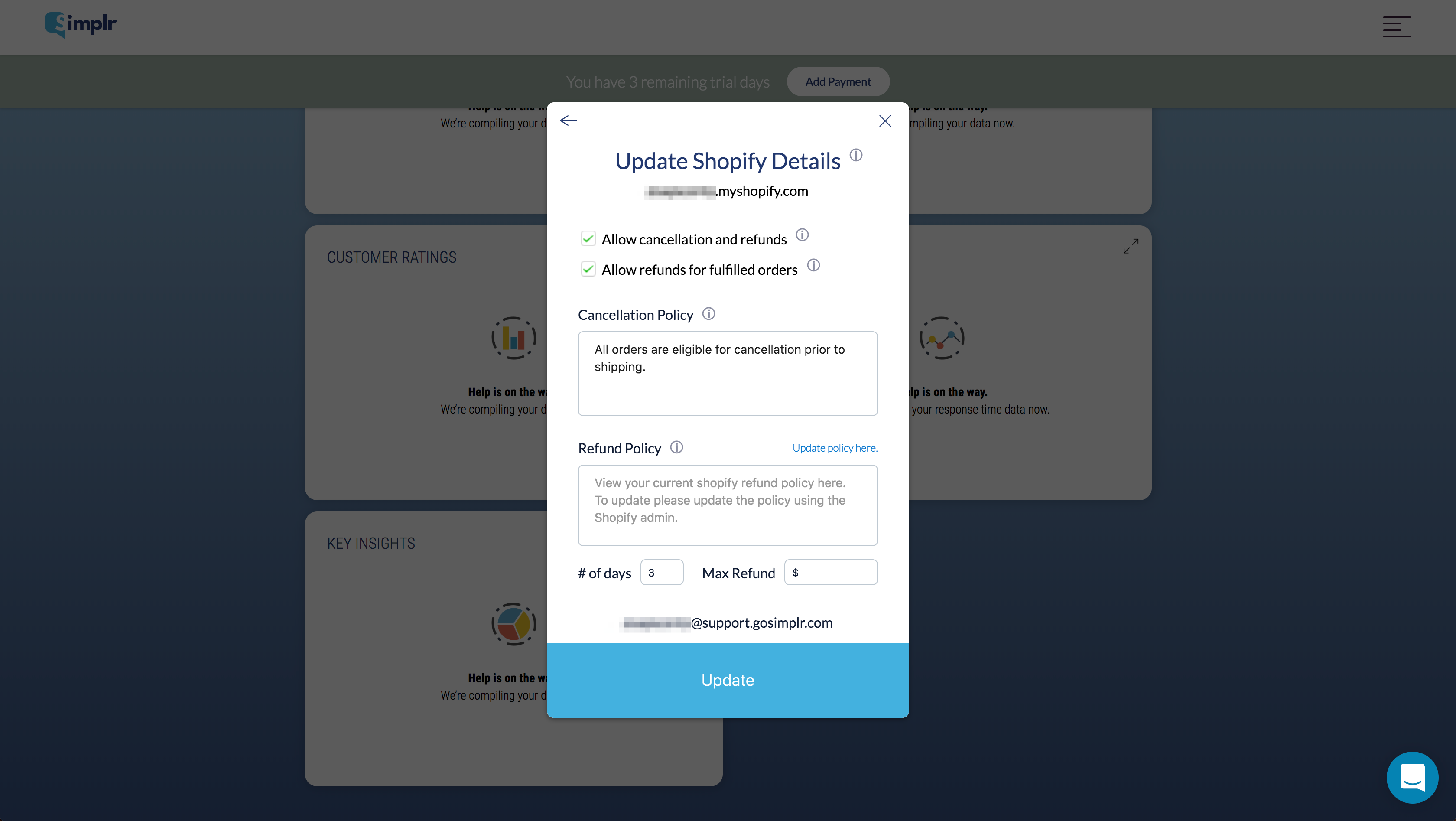 If you would like to update your refund policy please follow the link to add or edit your refund policy in Shopify. We will pull that refund policy into our system and display it for you on the Update Simplr Details page for ease of review.
You can also add specific restrictions to your refund policy such as a maximum refund price and a maximum days after placing an order that an order is eligible for refund. These values can be edited directly in the Update Simplr Details page.