First Response Time shows your team how quick Simplr is to submit an initial reply to support requests.
Aggregate data is available for analyzing your selected timeframe and a comparison against the previous period.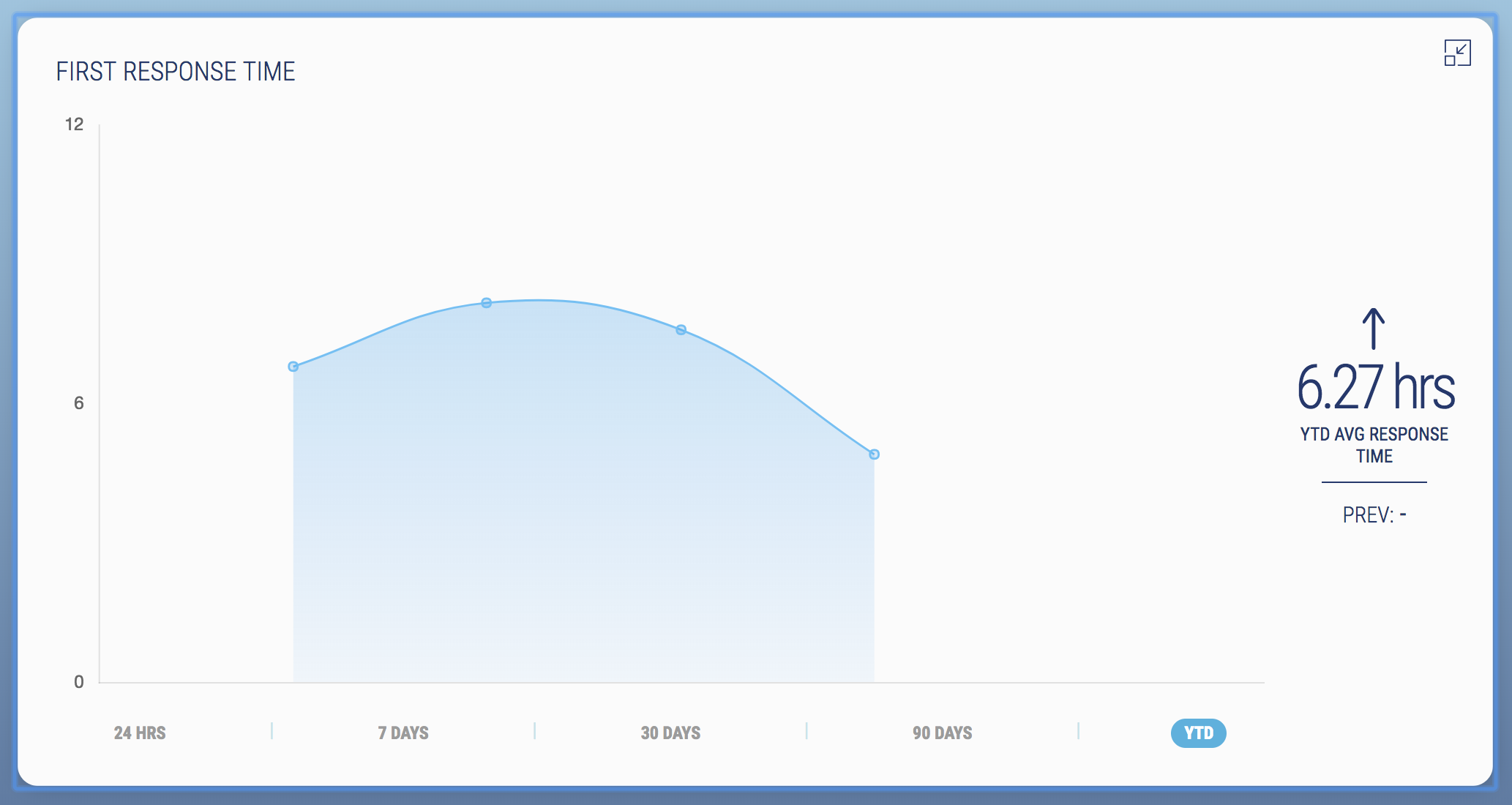 Simplr's target response time is <24 hours for any given ticket, though we exceed that response time regularly (as illustrated above). Our goal is to respond to and resolve tickets as promptly as possible.