This handy guide will walk you through the steps necessary to integrate your Intercom account with Simplr! If you have any questions, don't hesitate to contact us at any time.
Let's get to it!
***
A. In order for Simplr to complete your integration, you will need to grant Simplr admin access. Follow the steps below:
If your company uses identity management or single sign-on software (tools such as Okta, Ping Identity, etc.) to log into Intercom, Simplr will need to be added to this before proceeding with the Intercom instructions below.

*If a named account is needed for this, please reach out to your Simplr Sales or Partner Success rep.
Hover over your profile icon at the bottom left of the Intercom page.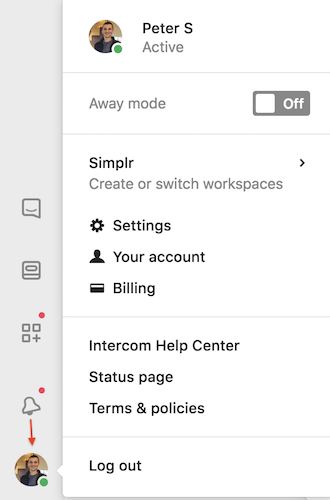 2. Settings → Teammates → Click the "New teammate" button

3. Make to keep all of the checked boxes (from "Can manage all settings including billing" to "Can reassign conversations") checked, and finish by clicking "Invite".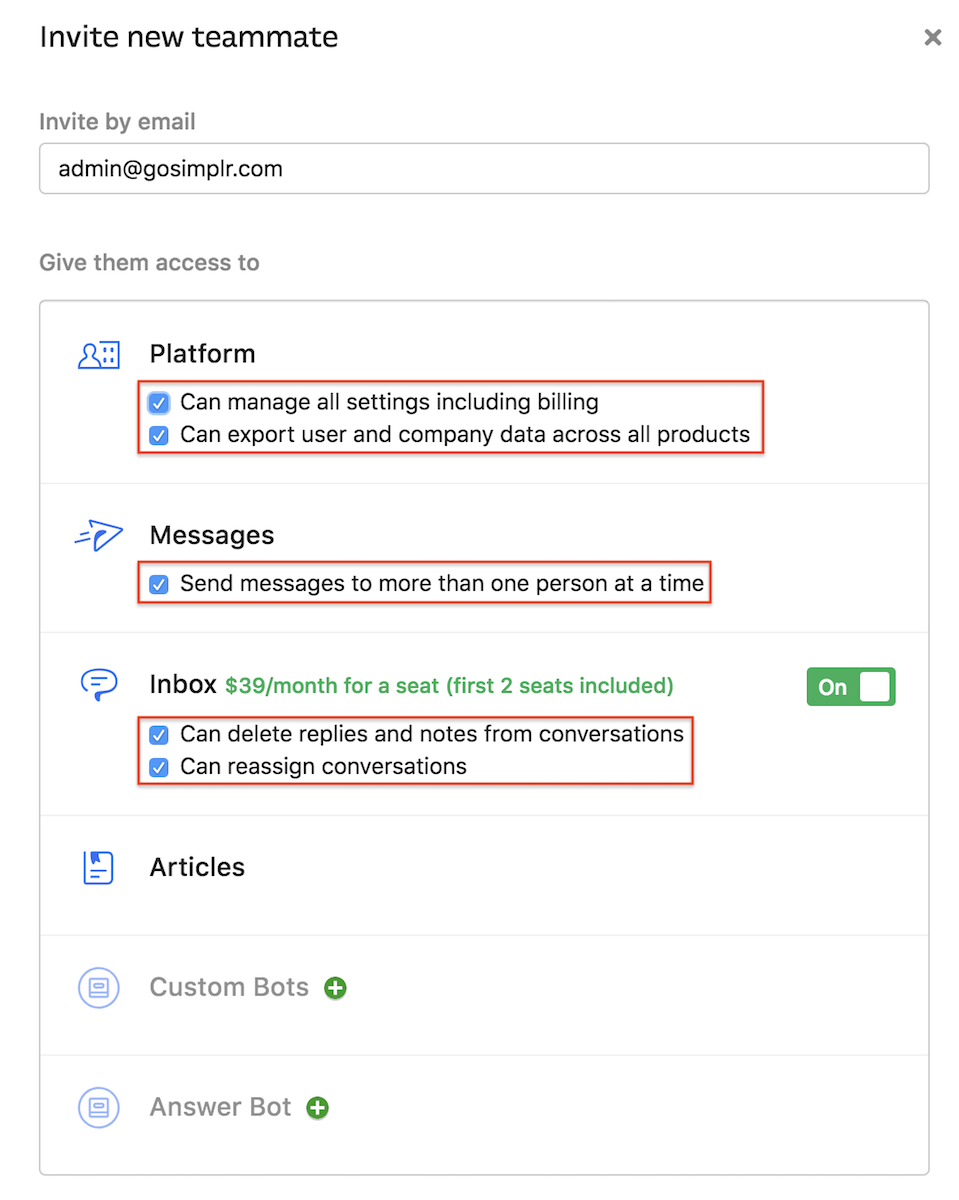 B . Lastly, Intercom requires all accounts seeking integration to accept Intercom's Developer Guidelines, Terms of Service, and Privacy Policy. Note: if you have done this before, skip the following steps.
Hover over your profile icon → Click Settings → Developers → and Developer Hub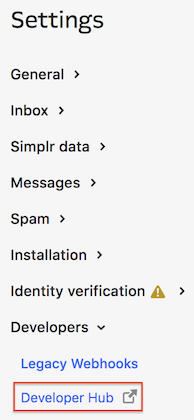 2. You will be prompted to read and accept the Terms here: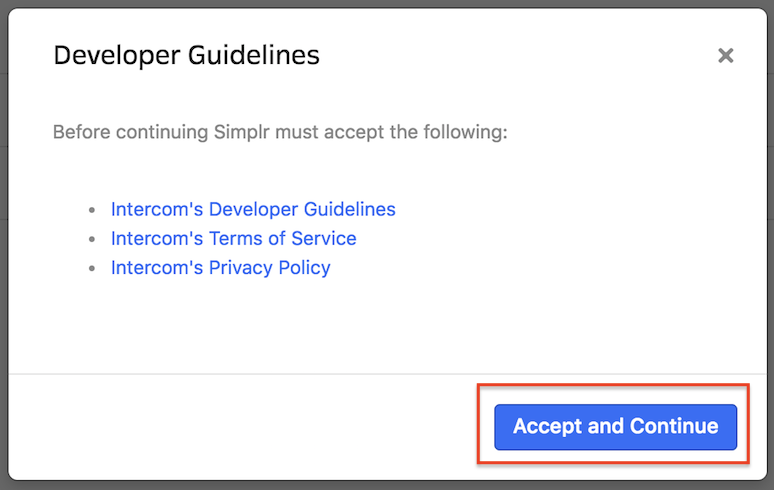 And that's all! Simplr will take care of everything else. 👍🏼