The Dashboard provides you with a high-level look at your team's Simplr-powered customer service trends and insights.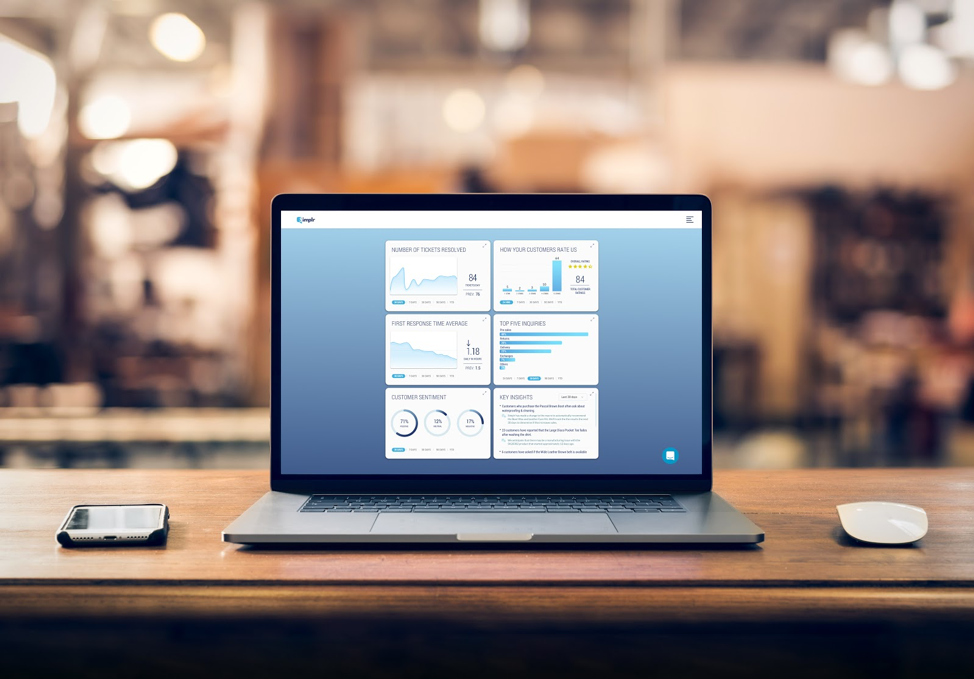 Your Dashboard includes views for:
Each view can be customized to show various durations of time, i.e. Questions Resolved over the past 24 hours and Customer Ratings over the past 30 days.
Clicking the ⬍ expand icon in the top-right corner of any view will open a focused view of that specific data.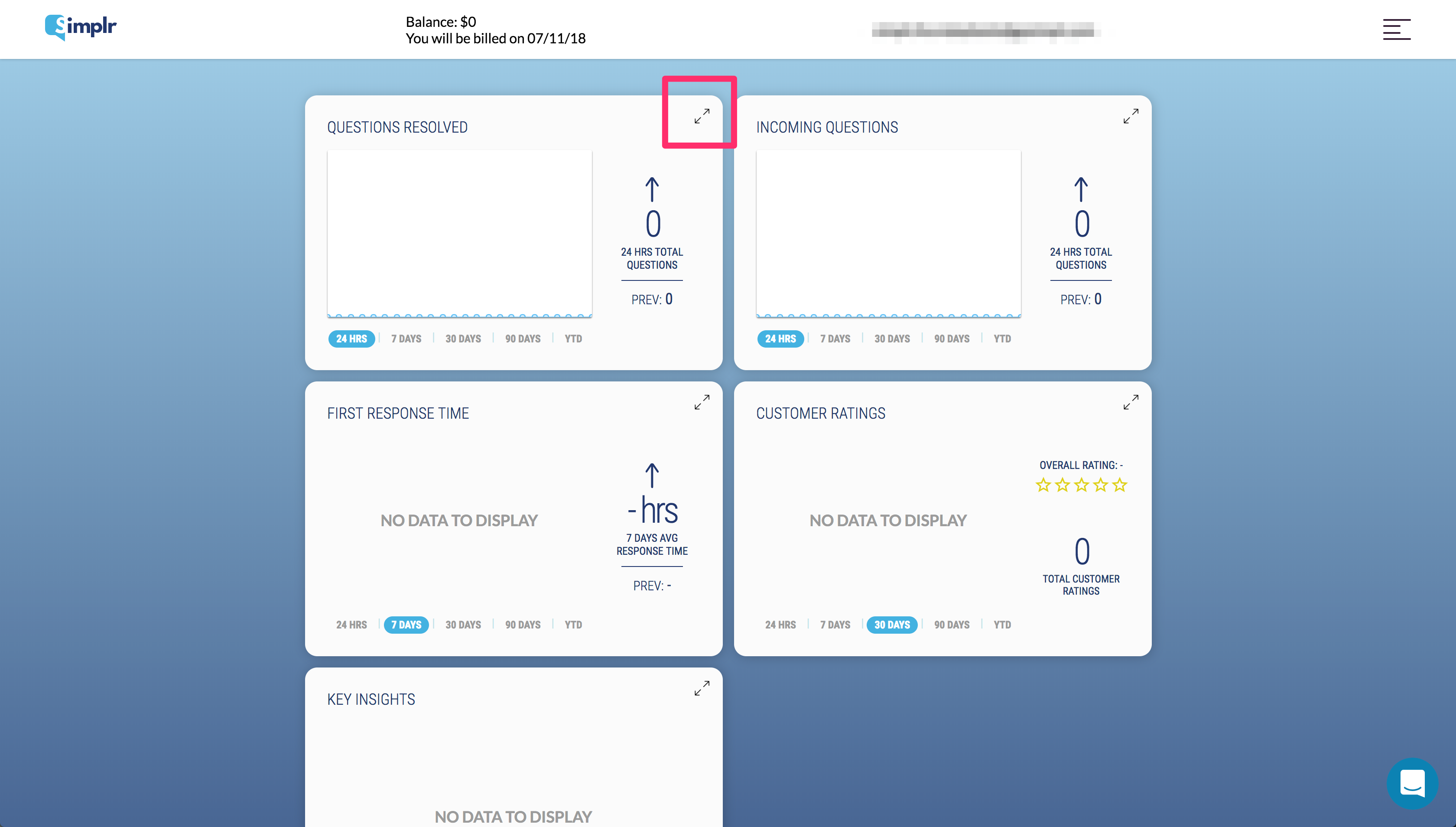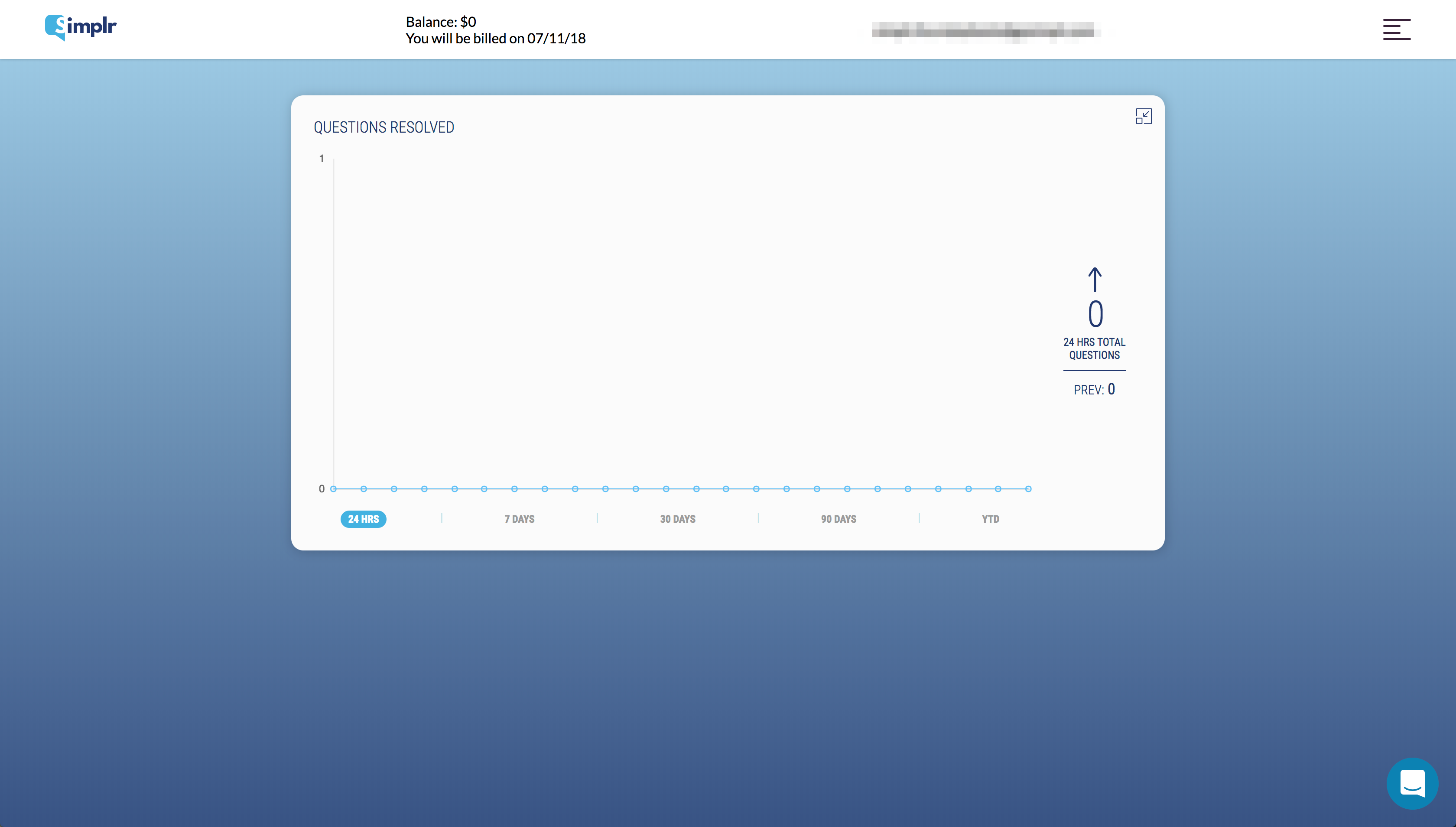 Selecting the collapse icon from this view will return you to the Dashboard home.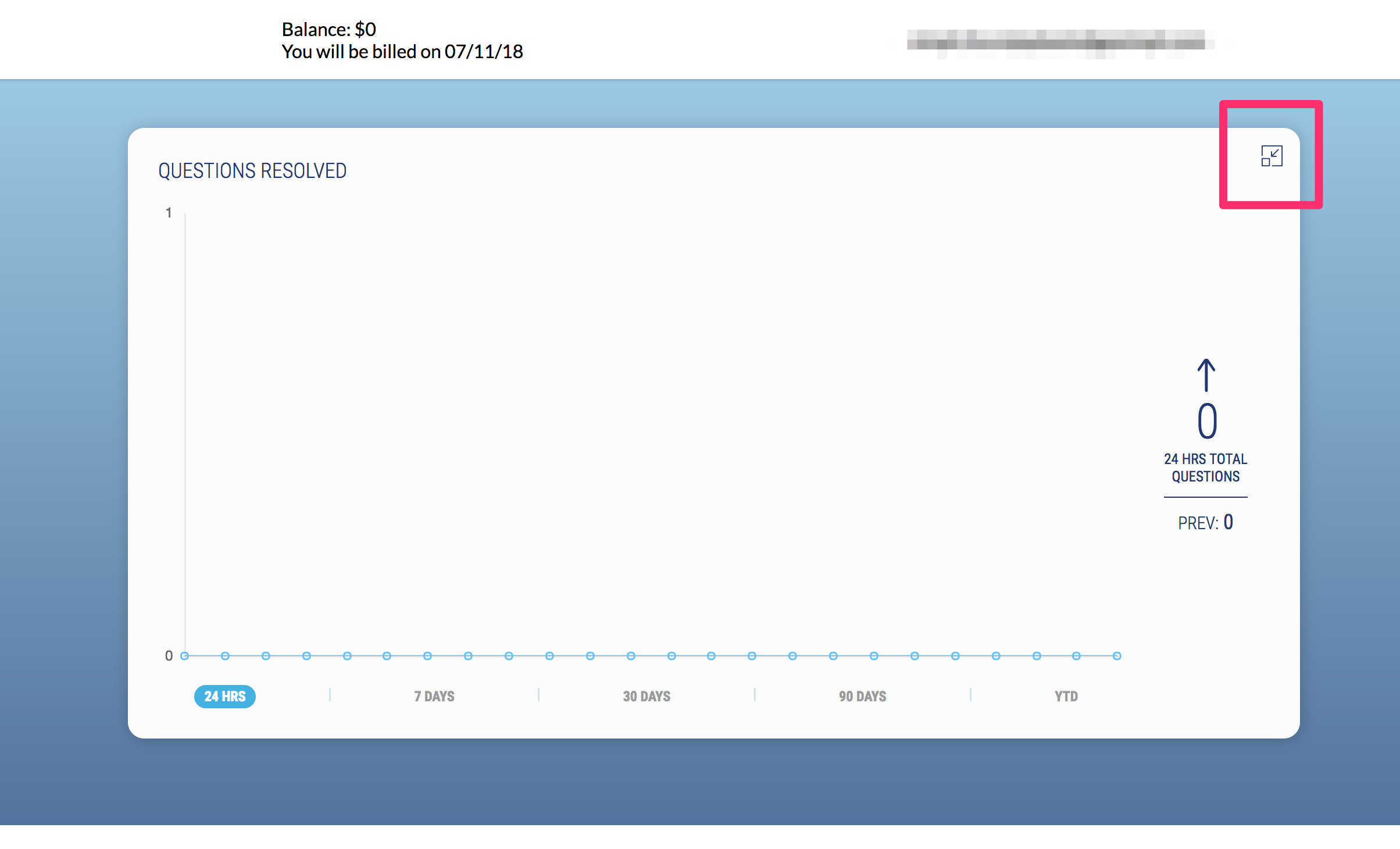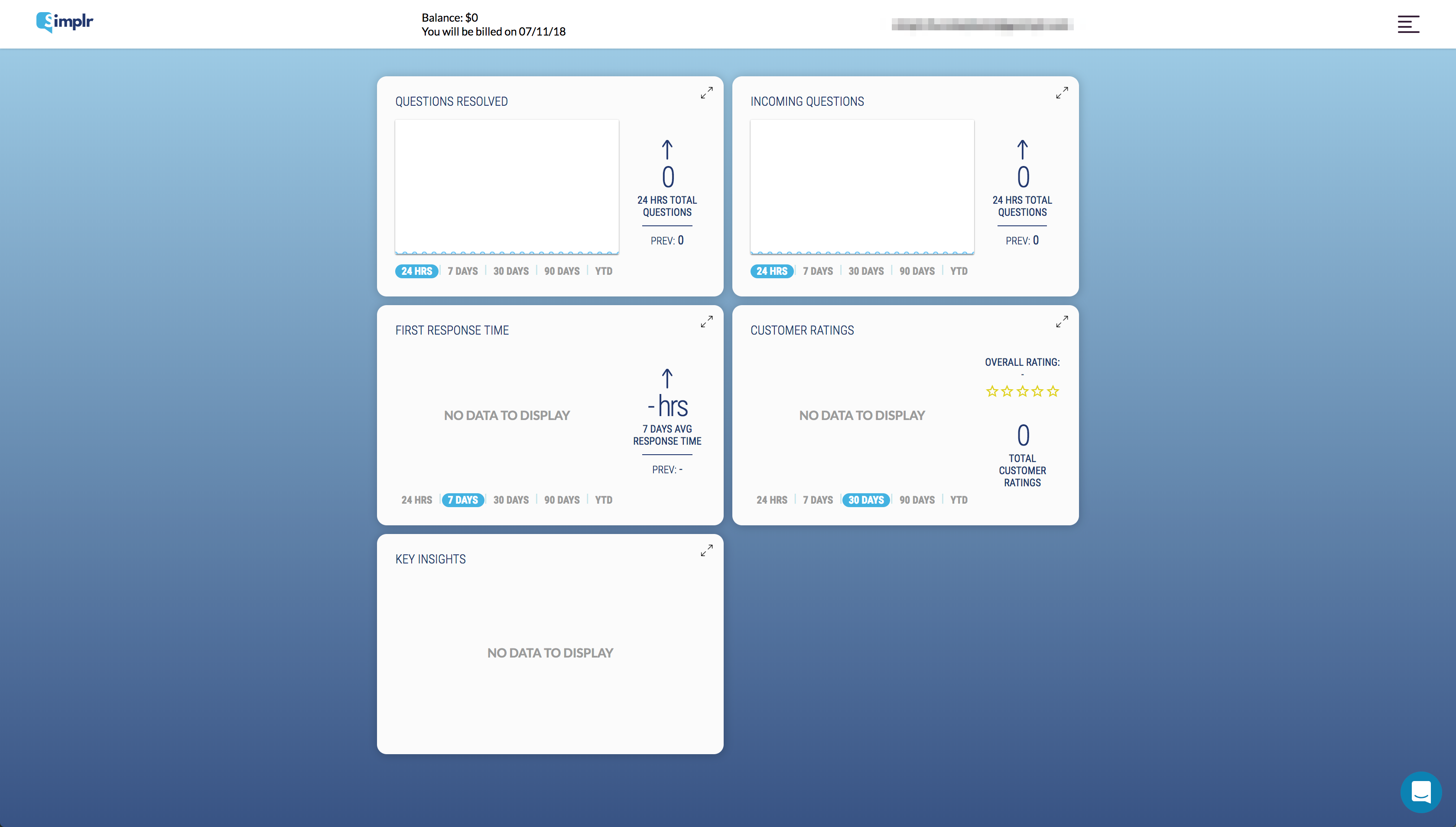 Historical data is available for each view in periods of 24 hours, 7 days, 30 days, 90 days, or YTD (Year-to-Date).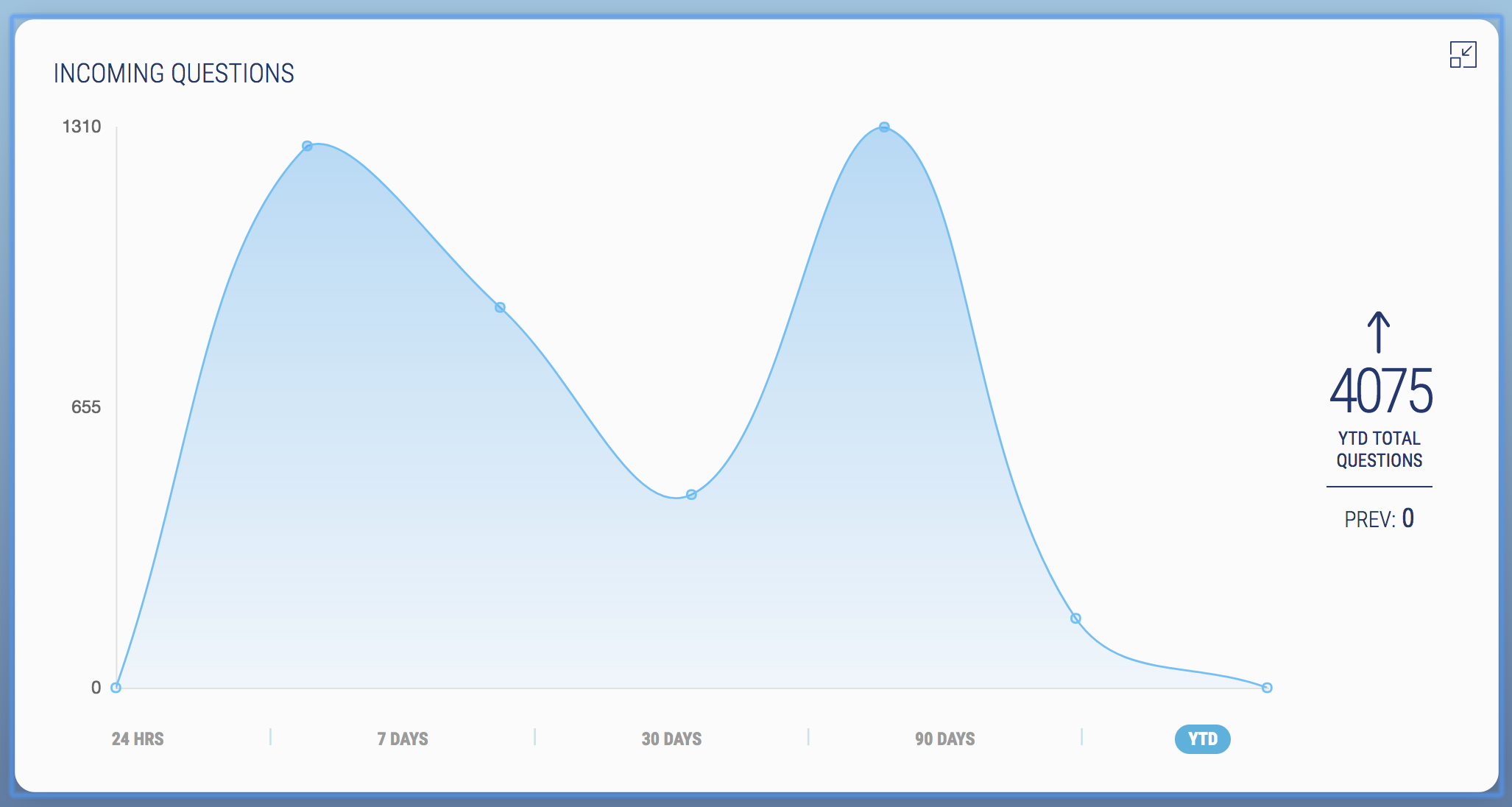 You can also reach out to the Simplr team at any time by clicking on the Intercom bubble in the bottom-right hand corner of your Dashboard!