Please follow the following steps to allow access for cancellations and refunds in Shopify:
Log in to your Simplr dashboard at app.gosimplr.com/business
Go to menu. Then click "account info", then click "integrations"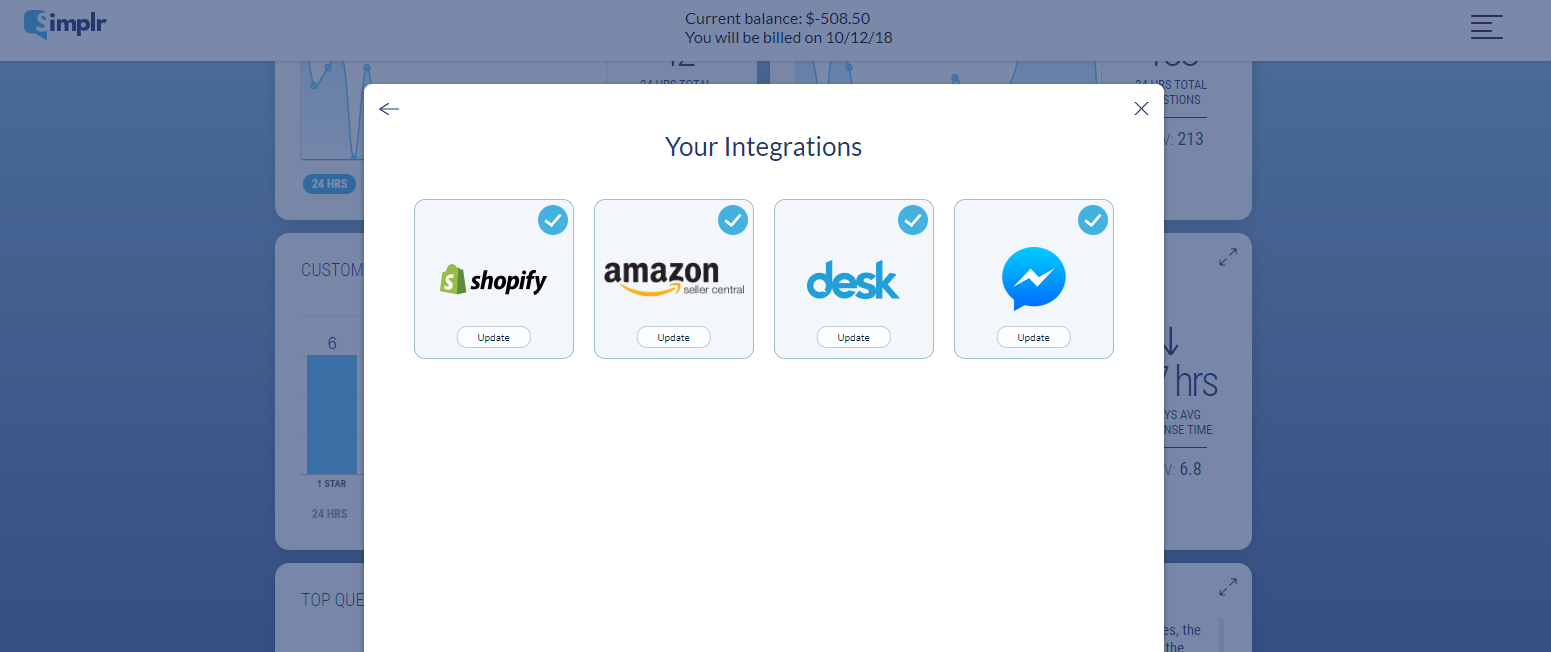 You should now see the list of all your current integrations with Simplr.

3. Please click "Update" on the Shopify icon and then click "log in"
4. Enter your Shopify credentials and log in to Shopify
5. Proceed and click on "Apps" found on the left side of the page
6. Click the "Simplr App"
You should now see the following page appear back in your Simplr dashboard: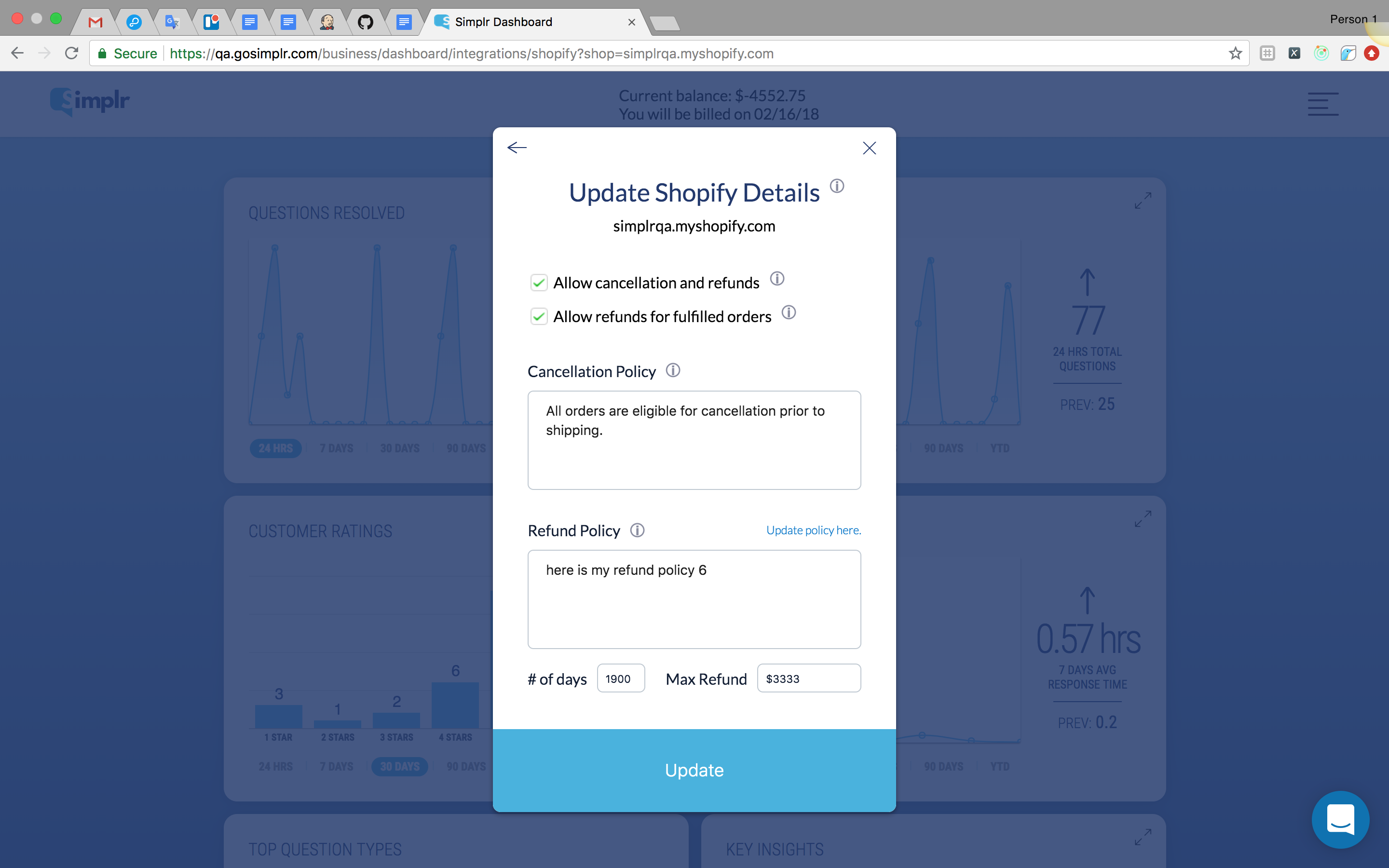 7. Check "Allow cancellations and refunds"
8. Check "Allow refunds for fulfilled orders"
9. Please describe your cancellation and refund policies in the space provided
10. Click "Update". You're all set!
Please reach out to us in the Dashboard through the widget on the bottom right if you're having trouble