We'll update your FAQs, automatically.
Simplr's machine learning algorithm looks for new trends in your customer questions so that our Simplr Specialists always have the best answer at their fingertips.
If you have a FAQs page on your e-commerce store, we'd be happy to keep this page updated for you. As your customers start asking different questions, we can update this page for you with the most frequently asked questions.
Decreasing your incoming customer questions will also reduce your customer service costs.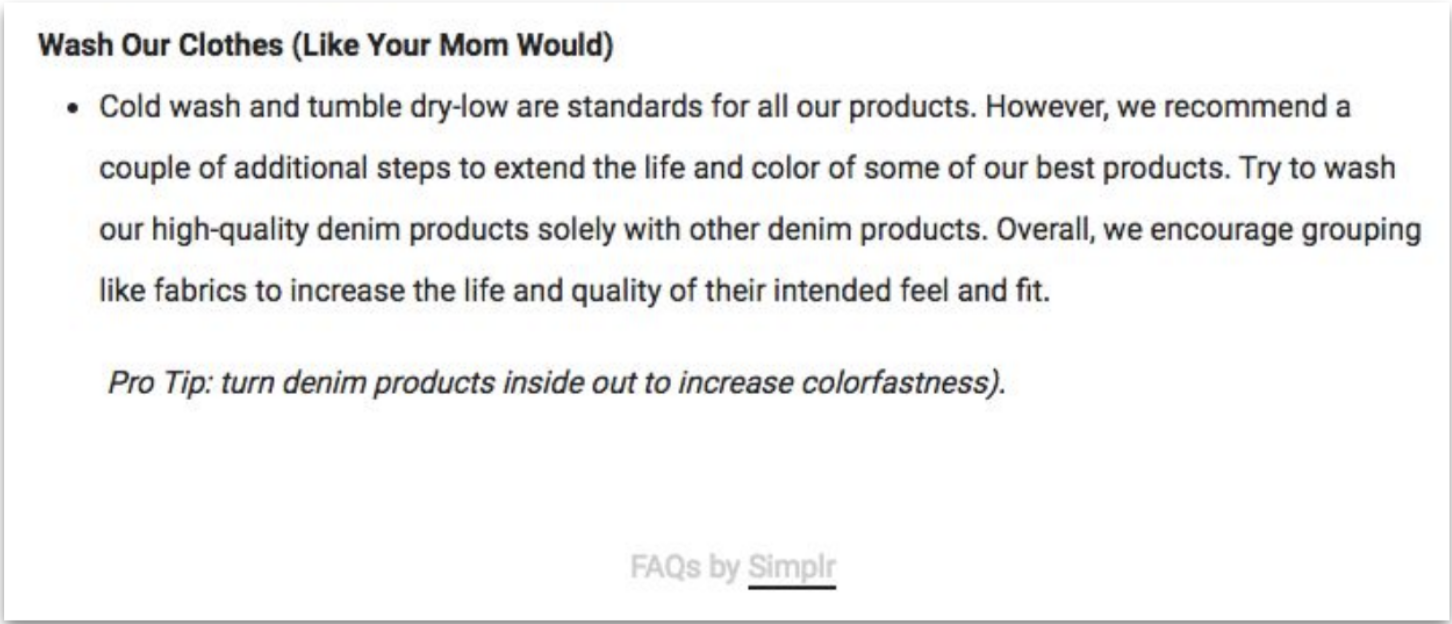 The price of doing this with Simplr? It's completely free!