1. Log in to your Shopify account and click "Settings" in the bottom left corner.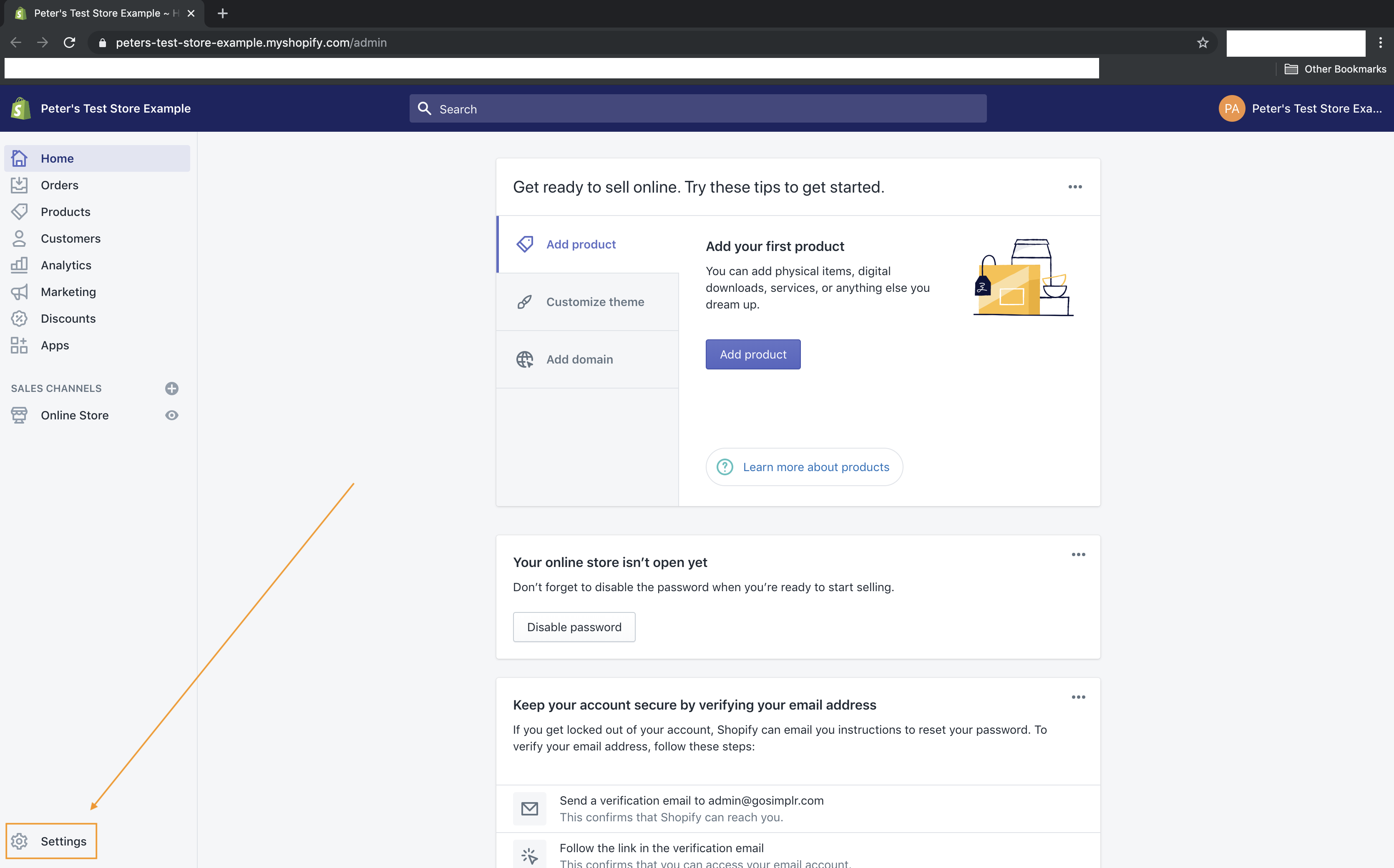 2. Click "Account".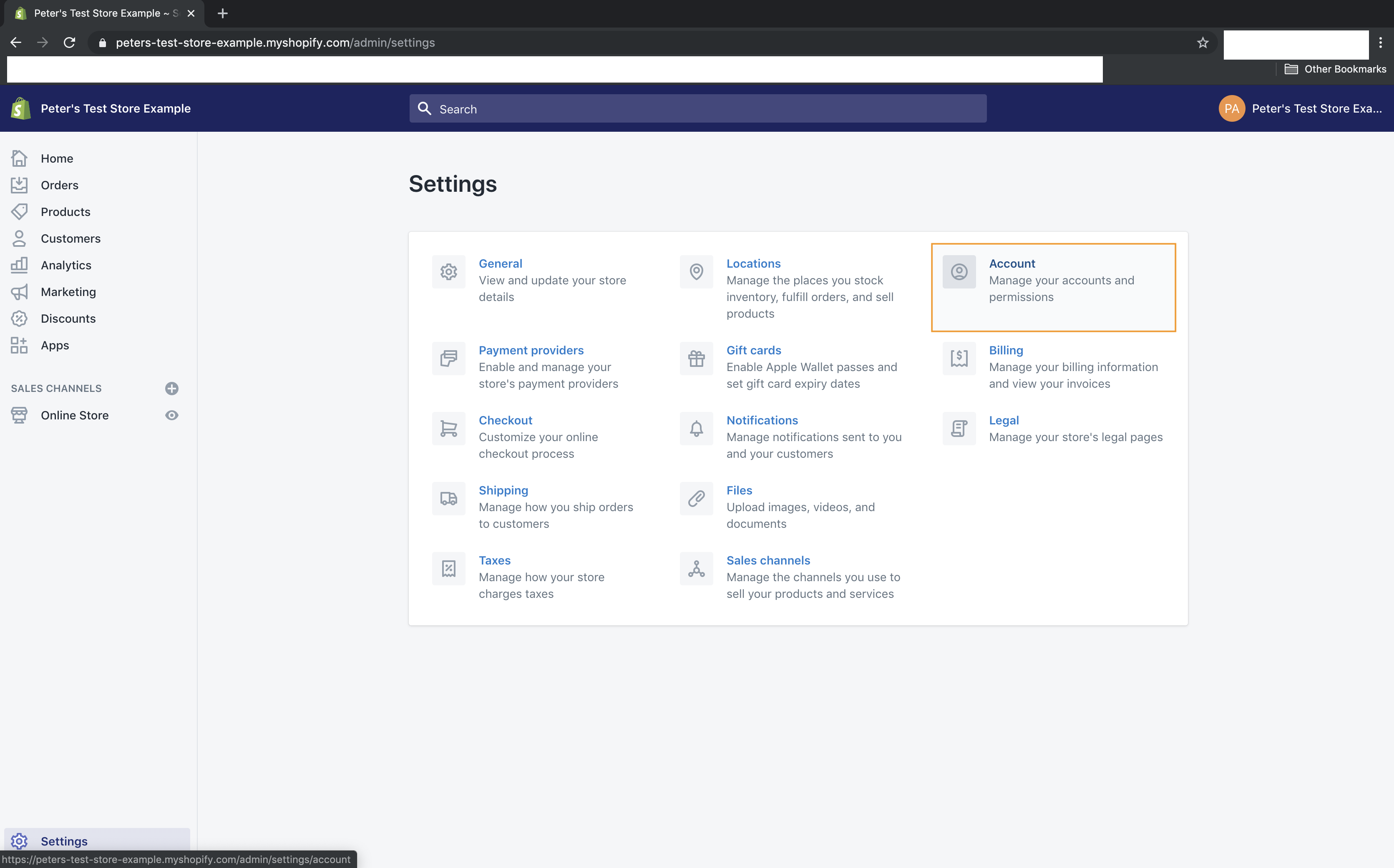 3. Click the "Add staff account" button.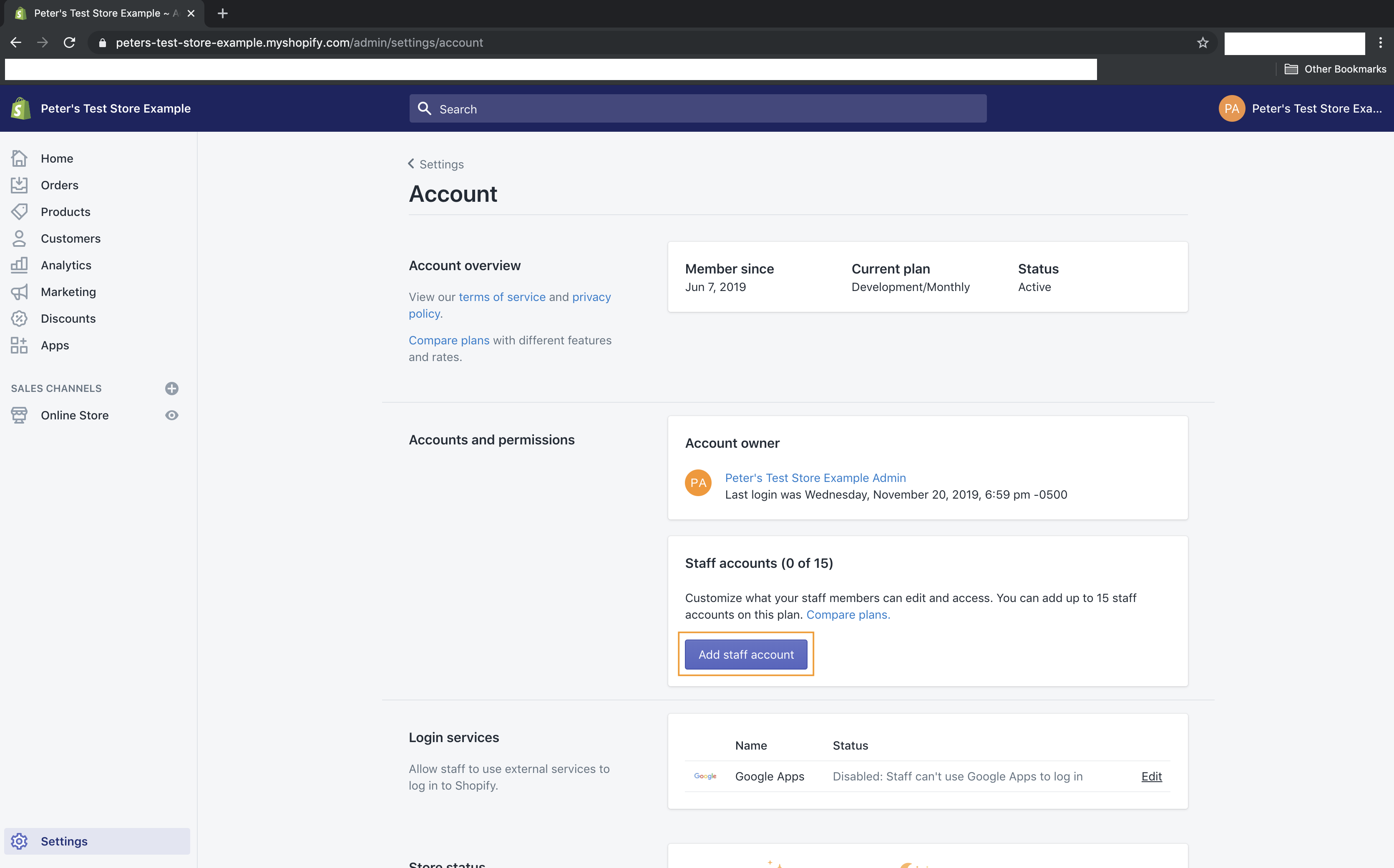 4. Fill in the following information:
i. First name: Simplr
ii. Last name: Collaborator
iii. Email: admin@gosimplr.com
iv. Uncheck the "This staff account will have full permissions" box and check the boxes:
Orders, Edit orders, Draft Orders, Customers, Marketing, Discounts, Apps.
v. Click "Send invite".